The latest installment by Marvel continues to dominate movie theaters. The "Avengers: Infinity War" film on Mother's Day weekend dominated the box-office for a third consecutive weekend and became the fifth largest global release of all-time.
The movie previously had set a record.
It reached the $1 billion in just 11 days. In addition, the Cinematic Marvel Universe project delivered the second largest opening in China with $200 million.
According to Box Office Mojo, the Infinity Wars film topped $1 billion internationally and it is the first time a superhero movie achieves this feat.
The 'Avengers' film weekend totals from the international box-office
For Mother's Day weekend the film once again conquered all others. As reported by Box Office Mojo, it grossed an estimated $61.8 million for the weekend.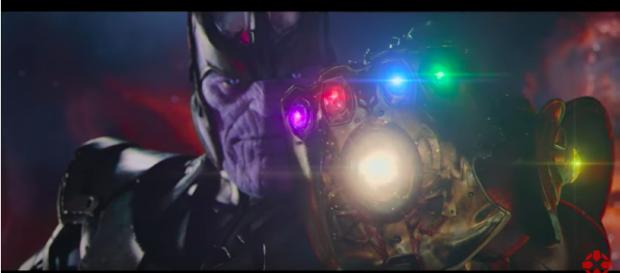 'Avengers: Infinity War' Hits $1.6 Billion Globally to Become Top-Grossing Superhero Movie in History https://t.co/cctAfF0Mjp pic.twitter.com/bm1i8gybMZ

— TheWrap (@TheWrap) May 13, 2018
The domestic total for the very successful Marvel film is at $547.8 million. Also, the "Avengers: Infinity War" is now the eight largest domestic release ever. It is worth noting that it will be interesting to watch its performance when "Deadpool 2" debuts this upcoming weekend.
Avengers: Infinity War debuts in China with $200 million and the global total is now at $1.6 billion! #AvengersInfinityWar #InfinityWar #BoxOffice https://t.co/4Uke4bNf3t

— ComingSoon.net (@comingsoonnet) May 13, 2018
On the international market, the Avengers movie made plenty of buzz in China. In this particular market, the MCU film was estimated to have generated $200 million. In other words, it is the second largest debut in the market ever based on the local currency.
The milestones for the Marvel movie continue to pile up. In China, the Avengers movie became the ninth largest western release of all time in this country.
An analysis by CBS News, the film around the globe has grossed a whopping $1.6 billion. This superhero blockbuster monster fended off new movie releases like "Life of the Party," which is a comedy. The other is the thriller film "Breaking In".
The above report adds that the box-office is up almost five percent for the year. This is because of the incredible and massive success "Infinity War" has generated in movie theaters at home and around the globe.
Takeaways and looking ahead towards 'Deadpool 2'
It is impossible to say, but "Deadpool" could slow down the momentum of the Avengers movie. On the other hand, this film does feature quite a number of superheroes that take on the mighty titan, Thanos. And in the film, a lot of pivotal characters perish once Thanos assembles the Infinity Gauntlet.
It will be interesting to see how the film performs at the box office in the coming weeks. Can it dominate once again?
It will be up to moviegoers to decide its fate.