The marriage date of Prince Harry and Meghan Markle has been announced as May 19 and preparations have started. However, from all appearances, this event could witness a few differences from Royal traditions.
Prince Harry is a fighter pilot, has trained in Apache helicopters and has seen action in Afghanistan while Meghan Markle is an actress from Hollywood. They have traveled and seen the world from a different perspective. It is, therefore, quite possible that their visions of marriage may not match with the expectations of the Royals.
US Magazine has revealed a few interesting aspects of the marriage that indicates the pair's decision to do things their way without bothering about protocol.
Comparisons with William and Kate
Prince Harry's elder brother Prince William married Kate Middleton who also did not also have any Royal linkage. They announced their engagement in November 2010 but, Kate could not attend Christmas at Sandringham House, Queen Elizabeth II's place. That happened only after her marriage.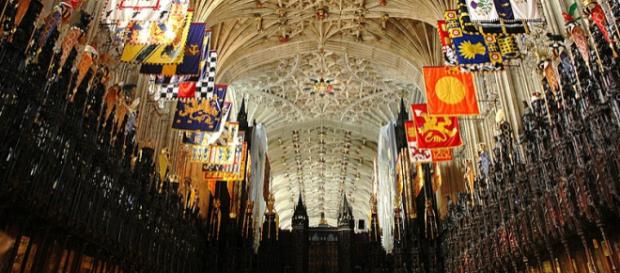 However, the Queen made an exception at the request of Prince Harry so that Meghan Markle could attend the Christmas party before marriage.
Moreover, while the elder pair of William and Kate seldom made any public display of their affection, Harry and Meghan have chosen to be different. They first came in front of the public in September during the Invictus Games in Toronto, and at that time, they held hands and shared a kiss. Incidentally, Meghan has revealed her individuality through her selection of dresses which must have raised eyebrows in some quarters.
The venue of marriage
Here again, Prince Harry and Meghan Markle want to stray away from the beaten path. There was pressure to hold the ceremony at Westminster Abbey where William and Kate had tied the knot. However, Harry and Markle chose St. George's Chapel in Windsor Castle for their marriage. This is a comparatively smaller venue and Harry wants to not only keep it personal but also avoid pomp and pageantry.
Markle, on her part, is keen to have a "maid of honor" instead of a British "chief bridesmaid." She also wants her mother instead of her father to walk her down the aisle.
Of course, it will not be the first time that she will be doing that because she was married in 2011 but it did not last.
She is a celebrity in her own right and has to her credit the TV series "Suits" where she appeared for seven seasons. She has also acted in a couple of Hollywood films and could bid adieu to acting to take up humanitarian work after marriage.
Click to read more
and watch the video