When a person like Meghan Markle tries to embrace a new way of life as a member of the British Royal Family, she will have to adjust to new norms. She is an avid foodie, a health-conscious woman, and wants to keep abreast of the latest fashion trends.
She also has to mingle with a new set of people from different backgrounds to prove that she has it in her to be the correct partner for Prince Harry.
New Zealand Herald reports that, from whatever little has leaked out, it appears that she is determined to shed the image of an American actress.
Her daily routine
Meghan Markle loves Italian food and goes with Prince Harry to restaurants in Soho where the clientele includes movie actors of the past and the present.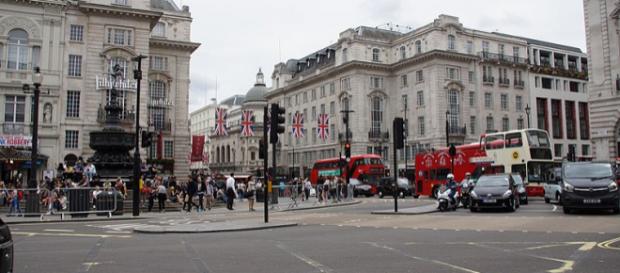 Once in a while, she loves to taste the vegetarian food, and the restaurants offer a wide variety of such dishes. Both of them have a soft corner for one of the places owned by the Soho House group where they are VIP members. This was the place where they had their first date, and she is now poised to become a member of the British royal family.
When it comes to fitness, her choice is yoga while Harry goes to a health club to loosen his muscles. Meghan practices yoga on her own because her mother is a yoga teacher.
She has been practicing it for several years to maintain her fitness and figure which were important to her acting profession. She also runs around Kensington Gardens two to three times a week and is a fan of workout DVDs.
The homemaker image
It seems she is moving her belongings into her new place in Nottingham Cottage which is a part of Kensington Palace. This is where she had moved into last November because it is where Prince Harry has been living since 2013, and Meghan Markle wants to convert it from a bachelor pad to an elegant marital home.
She has already embarked on her mission and installed furniture and accessories fit for the Royals to prove that she is a homemaker.
In order to introduce a homely atmosphere, she also tries her hands at cooking for casual suppers. She and Harry spend their evenings watching TV or go to visit friends. Some of her shopping destinations are in upmarket King's Road in Chelsea. Her weakness for American products remains, and she patronizes a grocer who stocks foodstuffs of U.S.
origin.
Their date of marriage has been finalized, and she is making the best use of the intervening period to transform into the role of a member of the British royal family. It should be smooth sailing for her since she is an accomplished actress of Hollywood, and they are quick learners.