Location shooting of 'The Oath' done amidst the hurricanes in Puerto Rico
The outdoor shooting of 'The Oath' was done in Puerto Rico and the crew, mainly locals, had to face the fury of the hurricanes.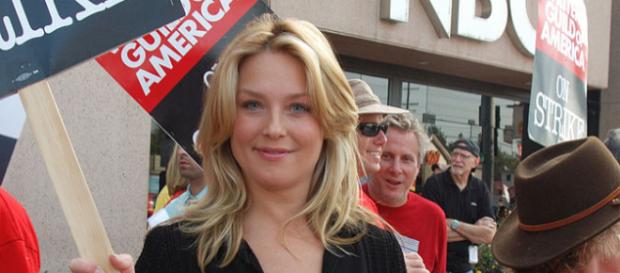 The actors of "The Oath," a TV serial about the world of police gangs, had to go location shooting in Puerto Rico. The island was devastated by Hurricanes Martha and Irma in September and the team had to be there for three months. The crew was mostly locals, and the cast and the crew bonded well.
USA Today reports that "The Oath" is a 10-episode drama series that looks at the violent world of police gangs. After being delayed, it is now ready to air on Crackle. Work was taken up in April 2017 and, it will premiere in March 2018. Its lead actors are Sean Bean and Ryan Kwanten with Elisabeth Röhm also in an important role.
The actors helped in evacuation
"The Oath" is produced by Curtis '50 Cent' Jackson and its lead actors are "Game of Thrones" star Sean Bean apart from "True Blood" star Ryan Kwanten. The story is about the mix of corruption and loyalty that are interwoven in police secret societies.
When the hurricanes struck Puerto Rico, the cast had seen and experienced the sufferings from close quarters. The producers of the drama series are Sony and Crackle. They cooperated in relief measures and extended humanitarian aid.
The actors also volunteered for relief efforts and evacuating the residents was not an easy task. They had lost their shelters and did not have electricity or clean drinking water. They had to leave their homes reluctantly and board fights to move to the US mainland not knowing when they would be able to return. The natural disaster has ruined many of their lives.
The story in brief
According to Deadline, "The Oath" is written and created by Joe Halpin who has strong links with the police. He was deputy to the Los Angeles County Sheriff and is acquainted with the scenes that surround the police in their day to day workings.
There are ups and downs in their lives and they have to be ready to face situations. The story explores the lifestyle of those who uphold the law and the corrupt practices that have taken root in the system.
The shooting was done in San Juan, Puerto Rico, but the sudden hurricanes disrupted the schedule. It is now ready for the viewers. Any show related to the police, whether on TV or in movie halls, is always a big draw because it provides outsiders with a brief glimpse into the lives of those who have to enforce the law.
"The Oath" is a 10-episode drama series and should hold the attention of the viewers because Joe Halpin, the man behind it, is a policeman and knows the intricacies of being one of the force.