Kylie Jenner: Fans believe reality star has already given birth
Is the Kardashian/Jenner family messing with the minds of the media and fans with the lack of pregnancy details?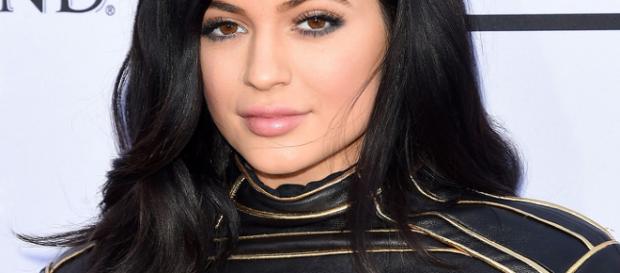 Is Kylie Jenner already a new mom? New fan theories have many believing Kylie may have already given birth, according to Hollywood Life reports. What is going on with Kylie Jenner's pregnancy? Social media has been on fire ever since the big KarJenner pregnancy news first broke in September revealing that while Kim Kardashian was expecting her third child via surrogate, Kylie Jenner and Khloe Kardashian were also pregnant.
Why the big secret Kylie Jenner?
Khloe Kardashian has finally confirmed that she is six months pregnant with boyfriend NBA player Cleveland Cavalier Tristan Thompson's baby, but, baby sis, Kylie Jenner is remaining silent on her pregnancy.
Since Kylie's pregnancy news broke first, and Khloe is announcing she is six months along, many fans are believing that Kylie may have already given birth in secret.
Are the KarJenners planning a huge reveal?
So, should we be expecting a huge baby arrival and reveal very soon? Who knows when it comes to Kylie as she is a total mystery, however, she can't hide forever, so why not share her happy baby news with her millions of awaiting fans? Is it just a need for total privacy from the soon-to-be billionaire reality star and makeup mogul, or is there something even bigger awaiting us all?
Kylie Jenner has been in hiding, making very few appearances even on the social media, in fact, the entire family has been completely silent about anything and everything when it comes to Kylie Jenner.
This is making fans crazy, with her little taunts and teases of pink objects, and only headshot photos shared. So this makes for some wild fan theories and rumors circulating across social media.
One of the most interesting rumors is that Kylie Jenner could actually be big sister Kim Kardashian West's real surrogate? Hmm? The look-alike sisters could be pulling a fast one on us all. Kim has never revealed her surrogate's identity, the baby is reportedly due anytime.
Imagine the KarJenner chaos this would unleash and the millions it would bring in for exclusive interviews, reality TV story spin-offs, and photos? This is something that momager, Kris Jenner could totally pull off if desired.
It is also a known fact that when it comes to announcing big news, the family enjoys doing things in a big way, and messing with the minds of the paps and fans is an added bonus.
It would also not be out of character for a huge hidden secret to come out, we all remember the Bruce/Caitlyn Jenner shocker very well. At this time, there is nothing but speculation when it comes to Kylie Jenner's pregnancy. But, we have to believe that Kylie is sitting back and enjoying all the crazy chaos and speculation going down while we all wait for news.
The truth is, she and mom, Kris Jenner are in total control and are loving every minute of their media control power hold over us all. But, come on Kylie, don't you think you owe at least a little something to your adoring fans?
Click to read more
and watch the video
or