Guest list confusion in the wedding of Prince Harry and Meghan Markle
The Prince Harry and Meghan Markle wedding will be a major balancing affair between Britain and the United States.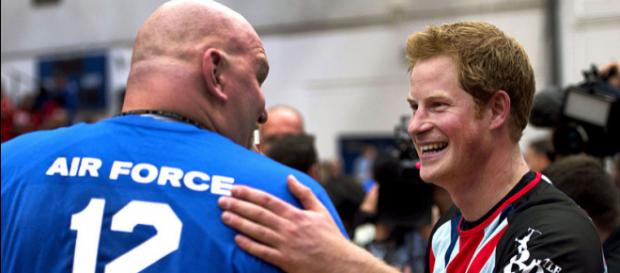 The wedding between Prince Harry and Meghan Markle is posing problems for those who have to finalize the guest list which is to be drawn up by Buckingham Palace. The list would be a mix of British and showbiz aristocracy, and while there would be many automatic choices, the sticky issue is one that involves the United States.
CNN reports that the subject came up in a program on BBC where Prince Harry was on the air. He was asked a pointed question on whether the guest list would have the name of former US President Barack Obama.
It was a sensitive issue and Prince Harry avoided a direct reply. While saying that the list was yet to be finalized, he added that there could be a surprise.
Problems are genuine
The guest list of the wedding between a British Royal Prince and an actress of Hollywood has enormous diplomatic implications. Donald Trump, the President of the United States and Barack Obama, his predecessor, have divergent views on many subjects. Both of them deserve an invitation, and the question on everybody's lips is – will both of them get invited or will only one? If the latter, then who will be the lucky one?
Prince Harry is close to the Obamas – they are friends and share common interests.
The Invictus Games of 2014 brought them together because it was an event for injured servicemen and women. The Games were started by the UK Royal family, and the Obamas extended their support for the noble cause. They had met recently in Toronto, Canada, for this year's Games.
Meghan Markle is an American actor, and she had been critical of Donald Trump who is already involved in a controversy in Britain. He was supposed to undertake a visit to the UK but, the date of the visit has not yet been finalized.
Of course, the wedding does not fall into the category of a full state occasion. Therefore, the authorities of Buckingham Palace and Downing Street would have to weigh all the pros and cons before taking the final decision to ensure that egos are not hurt.
Preparations are on
Prince Harry and Meghan Markle had announced their engagement last month, and have decided on May 19 as their wedding date. The ceremony is planned to be held in St George's Chapel at Windsor Castle, west of London. According to indications, the wedding might not be as lavish as that of Prince William in 2011.
Harry and Meghan have enjoyed Christmas with Queen Elizabeth, Prince Phillip and other members of the Royal family. Meghan, an actress of the United States, is gradually getting into the role of a British Royal, and she has a fighter pilot like Harry to guide her. So it should be plain sailing for her.
Click to read more
You will watch a video to read the news
or