'Captain America' star Hayley Atwell hints Carter's return in 'Avengers 4'?
Actress Hayley Atwell has posted a cryptic message and fans are going crazy that she might return to the MCU to reprise her role as Agent Carter.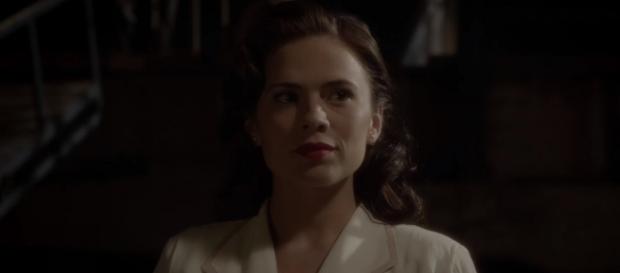 The hype for the upcoming "Avengers" movie continues and actress Hayley Atwell has just reignited the excitement after a suspicious post. The actress updated her official social media account and she might be hinting that she'll be in an upcoming installment of the Marvel film franchise.
It has been a while since actor Mark Ruffalo shook the internet with his unexpected spoilers. The American actor portrays the role of Bruce Banner and Hulk in the "Avengers" film series and he accidentally streamed what seemed to be a secret meeting between the production's cast and crew, letting out some huge spoilers for the next movie, and now it seems like more teasers are out.
Hayley Atwell joins the Avengers in new film?
British actress Hayley Atwell recently posted a cryptic message on her official Twitter account.
The new post, which she captioned "Sunny afternoon in Georgia," featured a biography on Margaret Mitchel and John March by Marianne Walker.
The actress was clearly enjoying a good book and tasty cup of coffee under the sun. However, her caption raised eyebrows because of where she was reading the book.
She simply mentioned she's in Georgia and fans of the Marvel cinematic universe know very well that several of Marvel Studio's productions shoot in Georgia, specifically in the Pinewood Studios in Atlanta. The fourth "Avengers" movie is currently in the works and putting two and two together, the actress might just be in Georgia filming for a returning role.
Carter's possible role in the upcoming movie
Atwell portrays the main role of Agent Peggy Carter, who was the love interest of Steve Rogers (Captain America) in her debut appearance in the movie, "Captain America: The First Avenger." Unfortunately, Atwell's character only existed in a different timeline, back in the 1940s when the World War II was still going on.
Carter only appeared in the first two "Captain America" films, but because her character became a fan favorite, she earned her own standalone television series called "Marvel's Agent Carter." The Marvel series was created for ABC and made its premiere in January 2015.
The series only lasted for two seasons and 18 episodes that despite the positive critical response, the viewership ratings fell gradually, which led to its cancellation in May 2016. Atwell also appeared in the other Marvel series, "Agents of S.H.I.E.L.D," reprising her role as Agent Carter.
Aside from Atwell's recent post revealing that she's in Georgia, she also uploaded a photo of her that looked like she was definitely filming a scene.
The said photo showed her covered in dots that are usually used by Marvel for its cinematography when motion-capture work has to be done.
If Atwell does appear in the fourth "Avengers" movie, fans are speculating that she'll be in the form of a flashback or hallucination since timeline-wise, she cannot join the present timeline. The fourth untitled Avengers film has been slated to release on May 3, 2019.
Click to read more
and watch the video
or