Caitlyn Jenner no longer set to receive award
The celebrity was due to be presented with an award at the Eleganza Ball but due to public outrage this decision has been revoked.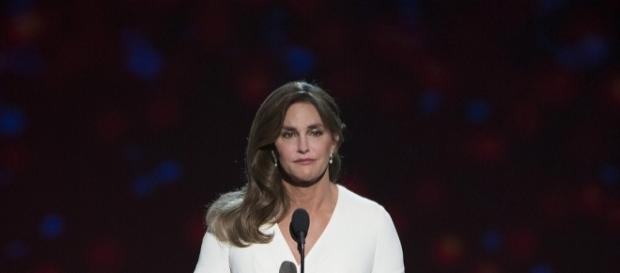 Transgender activist Caitlyn Jenner was due to receive an Award as part of the TransFestival. However, the award has since been revoked as the public has expressed their concerns. Jenner has been dubbed as a humanitarian fraud who is only using transgender issues to gain fame. The public has shown their stance on the situation and Jenner has been receiving negative attention online.
Jenner due to receive award
According to the International Business Times, celebrity Caitlyn Jenner was due to receive an award for her efforts in being a voice for members of the LGBTQ= community.
Jenner was due to receive this award from the St. John's Well Child and Family Center in Los Angeles. The event known as the Eleganze Ball is a celebration of transgender people and is part of the TransNation Festival.
Caitlyn Jenner came out as transgender a few years ago and has completed her transition. The celebrity's transition was documented in the media and Jenner quickly became associated with the Trans community. However, several members of the LGBTQ+ community have claimed that they have problems with Jenner receiving an award.
In a report by Pink News, many members of the community have called Jenner out for her political ideologies. The celebrity has supported President Donald Trump and the public have made it clear that they are not comfortable with Jenner receiving an award.
The public concerns were taken seriously
According to Pink News, the St. John's Well Child and Family Center have considered the public concerns. Due to a number of individuals who came forward to express their concerns, the organization has decided to rescind their award to Caitlyn Jenner.
In a report by the International Business Times, a statement was released in which the organization realized it was a mistake to offer Jenner an award. They have claimed that a council of transgender activists came together to discuss the issue and came to the conclusion that Jenner was not deserving of the award.
However, Caitlyn Jenner has since released a statement claiming that she refuses to accept the award from the organization. it appears that the celebrity is trying to save her name in the media by telling the public that she turned down the award.
She tweeted out a message online in which she thanked the organization for the award but that due to her political status she understood why her presence would distract from the real message of the Eleganza Ball.
The LGBTQ+ community has condemned Caitlyn Jenner for exploiting minorities in exchange for fame.
Click to read more
You will watch a video to read the news
or