'Gotham' season 4: Professor Pyg is the next bad villain
Fox has announced that they will be adding Michael Cerveris as Professor Pyg in 'Gotham,' season 4.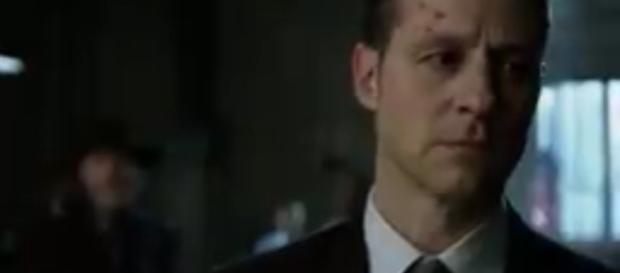 One of the many reasons why Fox's "Gotham" TV series is such a massive hit is because of its villains. All the way from Solomon Grundy, Scarecrow to Ra's al Ghul, these characters have shown up at some point or another. The network has now confirmed that its fourth season will see Michael Cerveris in the role of Professor Pyg. This villainous character is the brainchild of Grant Morrison and Andy Kubert, and had first showed up on "Batman #666."
Professor Pyg's character
According to a report by Digital Spy, Cerveris will appear as the insane Professor Pyg in a multi-episode arc.
Additional details regarding his character will unravel with time. On the basis of the character's history in comics, it is known that Pyg's original name is Lazlo Valentin who is suffering from schizophrenia. He leads the Circus of Strange, which specializes in creating perfect human beings called, "Dollotrons." Pyg essentially makes use of a variety of tools including hammers, ice picks, and drills to attach doll faces to real human bodies.
As pointed by Bleeding Cool, professor Pyg essentially falls in the B-list of Batman villains.
Cerveris is known to play several unique characters in the past. For example, he plays the role of "The Observer," on TV-series, "Fringe." He has also made a guest appearance on "The Good Wife," and "The Tick." The actor has been a part of Broadway for the past 25 years or so. Even though he hasn't made many small-screen appearances, he is known to enchant the viewers with his impeccable acting skills. The proof lies in his work done on "Fringe," and "The Tick." He is best known to maintain mysteriously scary roles.
His previous appearance in Batman series
It will be interesting to see what he brings to the table for Professor Pyg's character. The last time Pyg made an appearance on any of the Batman series, was in the gaming series, "Batman: Arkham Knight." His presence on the video game was made to appear level-headed and strong. Thus, it became very difficult for players to defeat him. "Gotham" season 4 is expected to premiere on September 21 on Fox. The full season schedule has been made official and can be checked out on its official website.
With hardly two weeks to go, additional trailers and images are expected to be made available online. Hopefully, the important revelation will be provided through it so that the fans can judge for themselves as to what the future for "Gotham" is.
Click to read more
You will watch a video to read the news
or