'Big Brother' US gets first Celebrity edition on CBS
Special season to air in the winter of 2017-18 before 20th season next year.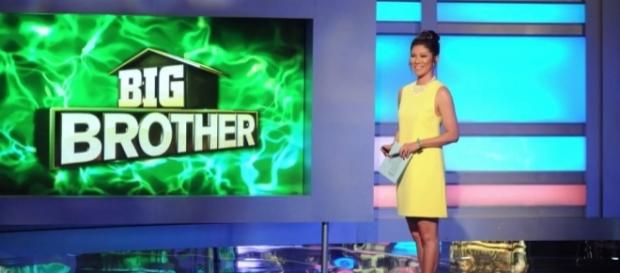 The 19th and currently running season of "Big Brother" on CBS is moving into a climactic finale, having featured some of the most off-the-wall housemates and the most controversial events yet in the show's American run. But already the network is looking to build up on the season's momentum to try something more daring for the next one. Even better, fans of the show will not have to wait until next year to see it, for CBS is having this special season start this winter, and it will be of an edition of "Big Brother" that has already been done in other countries but not in the US: a "Celebrity Edition."
First time stateside
Indeed, CBS has just announced that they are getting ready to produce the first Celebrity-only season of "Big Brother" for American television.
It will be set to air over the winter season of 2017-18, ahead of the milestone 20th season for next year. Said 2018 season will happen on the 20th anniversary of the Endemol show on US programming. But true to one of the taglines for "Big Brother" – "Expect the unexpected" – CBS has decided to jump in the celebrity participant bandwagon that its overseas brethren have been on years ago.
"Big Brother" executive producers Allison Grodner and Rich Meehan remarked in a statement how the show has made itself a pop culture phenomenon in all seasons it has aired on CBS.
The introduction of the "Celebrity Edition" after "Big Brother 19" was the logical next step in growing the franchise stateside. "Celebrities will be under the watchful eye of the Big Brother cameras, facing the classic game elements, and of course new twists in this special winter event," they added. The network has yet to name any celebrities that have been touted to show up in the winter season, but has confirmed that longtime host Julie Chen will carry on with her duties even here.
International favorite
Created by Dutch media tycoon John de Mol Jr.
for his TV production company Endemol, "Big Brother" has proven an international hit with several franchise localization around the world. The basic premise of a group of "housemate" contestants trapped in a house being monitored by the disembodied voice of Big Brother with regular challenges and weekly eliminations helped the show score some record ratings on television.
But this will not be the first "Celebrity Big Brother" involving American celebrities. Tara Reid, Heidi Fleiss, Stephen Baldwin, Brandi Glanville and Evander Holyfield have had a taste of the format when they competed in the first celebrity edition of "Big Brother UK" in 2001.
The inaugural stateside version will have the same game mechanics as the regular seasons.