'The Walking Dead' Season 8 features big action and huge revelations
Showrunner, Scott M. Gimple has hinted that TWD Season 8 will have a lot of action.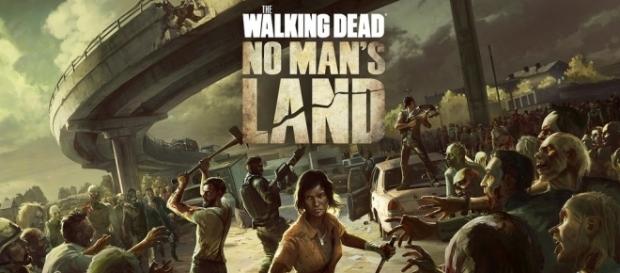 "#The Walking Dead" Season 8 is all set to premiere on Oct. 22 and fans are highly excited to watch the post-apocalypse drama unfold on screens. The good news is that they would be treated to some high-octane action sequences in the eighth season. Showrunner Scott M. Gimple recently said that the show is high on action in the coming season and several episodes will feature mind-blowing action sequences. Also, the latest issue of the comic book has hinted at some big disclosure and it is related to the father of Rosita's unborn child.
Narrative made Gimple say yes to action-loaded story in Season 8
Season 8 of "The Walking Dead" is going to be high on action and the level of the action drama [VIDEO] would be at a level higher than the show has witnessed in the past seasons.
Showrunner Scott M. Gimple has hinted at this development and explaining the detail, he said that he was eager to push the show in various ways; ways that have not been implemented in the show in the past. The fact that the show was completing eight seasons made him push the envelope even harder as he did not want to repeat anything that he had done before.
The narrative was also moving into the zone of tussles and fights and thus, Gimple agreed to incorporate action-packed stories in several episodes of the show and they would come one after another. According to the showrunner, the first four episodes are so high on action that they are bursting at the seams and even the fifth one that is relatively quieter does not feel really quiet. He also said that they are trying to structure the stories in distinct ways.
Comic book issue reveals father of Rosita's baby
Meanwhile, the latest comic book issue of "The Walking Dead" just revealed some big detail. It revolves around Michone's group moving into a safe zone that is away from the eyes of enemies. However, something said within the group creates enmity. Siddiq says that Rosita loved him and since she had been sleeping with others before entering a relationship with Eugene, it could be very likely that Siddiq fathered the child of Rosita. The next issue of the comics would further shed light on the revelation.
"The Walking Dead" team thanks fans
TWD Season 8 premiere episode will also mark the hundredth episode of the AMC show and the cast members have come up with a video thanking the fans for supporting them in the long journey. It features Andrew Lincoln, Norman Reedus, Lauren Cohan, Chandler Riggs, Melissa McBride and others as well. #Dead Season #Scott M Gimple