'Shooter' Season 2, Episode 5 promo trailer, spoilers, synopsis
Bob Lee Swagger wants to find Solotov's true motive to come after Unit 8113.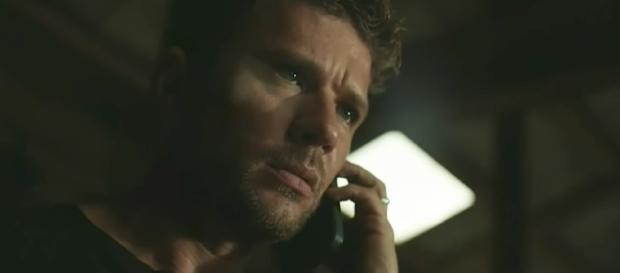 After losing Colin Dobbs, a dear comrade and member of Unit 8113, #Bob Lee Swagger and Isaac Johnson are desperate to nail Solotov. In "Shooter" #Season 2, Episode 5, Bob Lee tries to ascertain Solotov's prime intention for target Unit 8113. Warning: This article contains spoilers from the new episode. Read if you wish to know more.
Episode 5 promo: "The Man Called Noon"
The promo video opens with Solotov aiming at Donnie and shooting him dead. He learns that Donnie was the target that day not him. Isaac wants to know why they are the targets now. Bob Lee tells him that it is about the Salat ops identity. Later in the promo, Solotov calls Bob Lee and tells him that it could have been him and the latter challenges him.
Towards the end, there is an ambush. Watch the promo video below.
Official synopsis: Episode 5
"Bob Lee tries to piece together Solotov's motive for targeting his unit. Nadine finds a witness to the event that set everything off; Solotov hides in plain sight," reads the synopsis. It will be interesting to see what his next plan of actions is towards Solotov, now that he is in plain sight.
Nadine finds a witness
Nadine is able to find a witness to the happening that started everything in the first place. According to Spoiler TV, The spoiler photos from the episode titled "The Man Called Noon" reveal Nadine with Yusuf Ali in what looks like a barn. In another photo, Yusuf Ali can be seen with his head down while Nadine, Bob Lee, and Isaac ponder over what is happening. Elsewhere, Solotov is hiding in plain sight.
The team is inching closer but Solotov is a smart assassin and he can pull out a crazy move to surprise the protagonist. Can Bob and his remaining unit capture him?
'Shooter' Episode 4: What went down?
In episode 4 of "Shooter," Solotov had edged Bob Lee and Isaac after taking down Dobbs. But, Solotov was the target as Bob was catching up. While he was on a mission to catch Solotov and avenge his comrades' death, Isaac wanted to kill the assassin for his wife. Isaac is unpredictable and only Bob Lee can control this loose cannon. In the episode, Nadine met Jeffery and he revealed his source to her. The information from Jefferey led Nadine to link Waheed and Gravity Metals. Of course, Gravity Metals was a shell company. Now, Nadine, Jeffery, Bob Lee and Isaac must work together to complete the puzzle piece by piece. Can they team up against Solotov and work like a unit? "Shooter" airs Tuesdays on USA Network. #Episode 5