Serena Williams has '50s-themed baby shower, stars come out to celebrate
In a fun bash to help celebrate the upcoming birth of her first child, the tennis pro pulled out all the stops for her special day.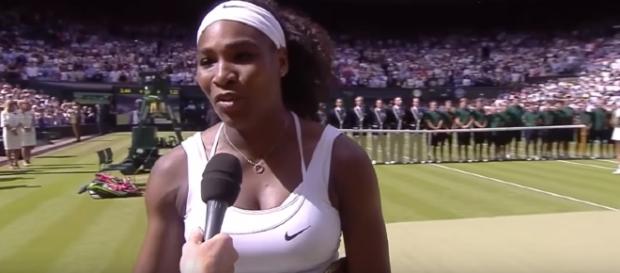 Tennis pro, #Serena Williams, is about to give birth to her first child very soon and she is getting ready for the big day by celebrating with some of her closest friends and family. She had her #Baby shower on Saturday, August 5, which also included quite a few familiar faces. The shower was held at a '50s diner in her home state of Florida and that means that the soon-to-be mom opted to have a fun '50s theme. It is a little different than most showers, but it looked like they were all having a blast.
Who showed up to help Serena celebrate?
A few photos have been posted on social media proving that Serena Williams had her squad of best girlfriends, as well as some of her family members there.
In attendance was Eva Longoria, Kelly Rowland, La La Anthony, and Ciara, and a host of others who were invited to the baby bash. The snapshots that the girls posted showed just how much fun they had as they dressed up in their cute '50s outfits.
Big sister Venus Williams was there as well. Despite the fact that she is still embattled in the court case involving the death of a man who was killed in that car crash a few weeks ago, Venus was enjoying every minute of Serena's baby shower. She looked like she let loose in her sweet polka-dot dress and red heels.
That's 1 Fly Mamma 2 Be In The Middle! 🤰🏽#Girls @SerenaWilliams 50's Baby Shower. #ShakeRattleRoll2017 pic.twitter.com/4QdhG1XPQ6

— Ciara (@ciara) August 5, 2017
50's-themed outfits
You can't have a '50s-themed baby shower without donning a few poodle skirts and bobby socks, and that is just what the girls did.
Eva Longoria chose to wear a cute red outfit complete with a huge matching hair bow, while La La mimicked the look of Rosie the Riveter in her checkered shirt and bandanna. Ciara had on a traditional poodle shirt with a white top. She did change it up a bit by going the non-traditional '50s route by showing plenty of cleavage.
What did the pregnant tennis player choose? Serena also had on a poodle skirt, but in bright yellow with a black top that showed off her expanding baby bump. Her hair was done up in a high do. The women also posed in front of a bright red pickup truck that looked like it may have just been driven off of the set of "Grease."
The baby is coming soon
An exact due date has not been confirmed, but Serena did say that she was due sometime in the fall. It could really be sooner than that, maybe even this month or early September. She has expressed her excitement on becoming a first-time mom. Things will change for her, but she is still determined to get back to tennis soon after the baby is born.
July 31 is Black Women's Equal Pay Day. Black women are the cornerstone of our communities, they are phenomenal, and they deserve equal pay. pic.twitter.com/XOHyIdbYPc

— Serena Williams (@serenawilliams) July 31, 2017
The 35-year-old tennis star will be giving birth very soon. Do you think Serena Williams is having a boy or a girl? How soon do you think she will be back on the professional tennis circuit? #Celebrities