Samsung's Galaxy S9 to be a copy of iPhone 8, suggests report
Apple is expected to introduce its iPhone 8 in September this year, and Galaxy S9 will be unveiled next year.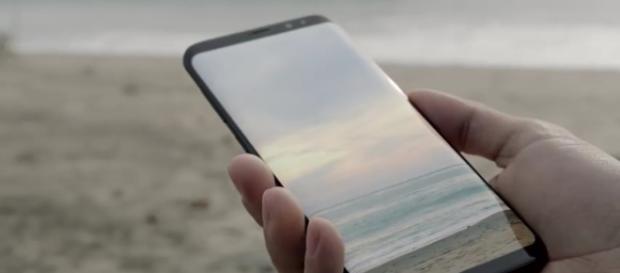 Samsung has been having a ball of a time this year. No matter how bad 2016 was for the South-Korean technology giant — they certainly have been on a launching-spree since the time this year commenced. Samsung began this year off, by unveiling its much-awaited Galaxy S8 and S8 Plus smartphones, which pretty much managed to steal the limelight of any other flagship smartphone. The company has apparently already shipped off 20 million units of its high-end smartphone that it introduced back at the MWC held in Barcelona, in just a span of two months. The smartphone manufacturer later went on to target the mid-range sector, by introducing the J7 and J7 Pro smartphones, which have managed to do quite well in developing markets including India.
The company has since then been preparing for the introduction of the #Galaxy Note 8 smartphone, which is expected to debut at the company's 'Unpacked' event on 23rd August.
Galaxy Note 8 updates
There is more than one reason as to why the technology market is especially looking forward to the Galaxy Note 8 smartphone launch. Firstly, the device serves as the successor to the infamous Galaxy Note 7 fiasco — which met its demise back in 2016, after it ran into explosive battery troubles. Secondly, it is because the upcoming high-end smartphone falls in direct competition with Apple's 10th-anniversary #iPhone 8 device. However, a new report now claims that Samsung has already begun work on its next year's Galaxy S9 smartphone. The device, as per the leading reports, is expected to be a blunt rip-off of the upcoming Apple iPhone 8 — which will be introduced in September this year.
The majority of the features from the upcoming iPhone 8 smartphone will also be seen in the Galaxy S9 smartphone, that will probably see the daylight in February next year.
Rumored specifications of iPhone 8
According to a report published by BGR, multiple key specifications that are expected to come in the iPhone 8 smartphone such as the wireless charging technology, a dual rear camera setup, an under-the-display fingerprint scanner, the facial recognition technology, a completely bezel-less display and many other such-related features will subsequently be taken over by the Galaxy S9 smartphone. However, it goes without saying that the-above-given news hasn't been confirmed by either Apple or Samsung. Therefore, readers are advised to wait for official updates from the companies and until then. #samsung galaxy