Samsung S8/S8 Plus: limited time pre-order starts April; to release on April 21
Rate this title
Samsung Galaxy S8 and S8 Plus will start accepting pre-orders on April; Special Galaxy S8 Pre-Launch event will follow soon after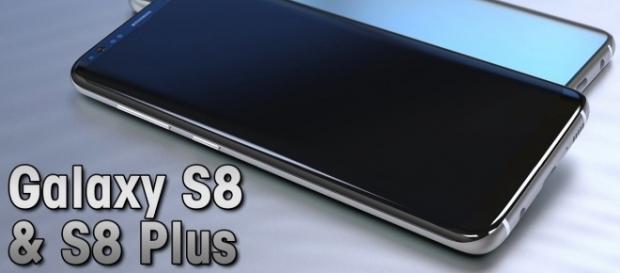 A new report surfaced stating that limited time pre-orders for Samsung Galaxy S8 and S8 Plus will start immediately after the devices were launched. The alleged unveiling of these smartphones is set on March 29 while the Pre-order commences on April 7.
Specs and features
The Samsung flagship device has been the subject of many leaks, theories, and speculations since as early as 2016. The general prevailing assumption of analysts, however, summarizes that the flagship phone would have a mix of glass and metal body with a curved edge display screen. In addition, it is believed to have a physical home button thereby giving users a more expansive screen to work with.
The South Korean tech giant's flagship smartphone is expected to have Exynos 8895 or a Snapdragon 835 processor with 4GB RAM for the S8 and 6 GB Ram for the Plus. Furthermore, it will sport a 12 MP rear camera and 8 MP front camera and will have a 5.8-inch screen size. Moreover, it is expected to have a 3,000 mAh battery, Bixby AI assistant, an iris scanner, and rear fingerprint scanner.
Pre-order details
ET News reported that Samsung has suddenly decided to start accepting pre-orders for the Samsung Galaxy S8 and S8 Plus on April 7. The pre-order will only be for a limited time and will last until April 17.
In Korea, the home of Samsung's flagship phone, the pre-order demand for another competing brand, the LG G6 is overwhelming and is higher than expected. This is one of the many reasons several tech analysts are pointing to about this immediate move from Samsung on the adjustment of its pre-order schedule.
Special S8 pre-launch event
In the same report, it was also revealed that Samsung would host a pre-launch event similar to that of Apple.
In fact, the company has already collaborated with three giant mobile carriers for the event, which is believed to happen on April 7. It will have contests, programs, and rewards for those who already placed pre-orders. The report also notes that it is unusual for the company to launch an event such as this in Korea.
Release, launch date details
The Samsung Galaxy S8 and S8 Plus are expected to be launched on March 29 in New York and London. Details about the devices will also be disclosed during the unveiling event. At this time, Samsung has not yet officially revealed the prices of the upcoming smartphones. Furthermore, the devices are anticipated to be available to the public starting April 21.
Click to read more
and watch the video
or