New 'Ballers' episode 4 season 3 spoilers revealed by HBO
Spencer and Joe race against time to show up for some critical meetings, the tension between Larry and Charles gets worse, and more.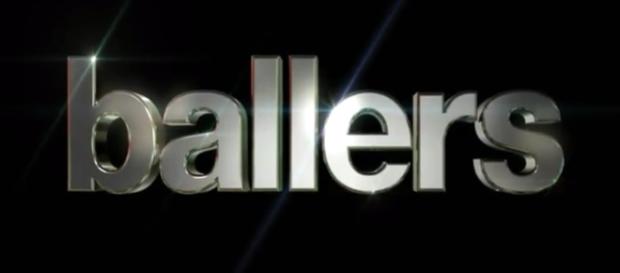 Hey, "Ballers" fans. Some very important meetings will have Joe and Spencer racing against time. Meanwhile, things will not get any better between Charles and Larry. Ricky will catch some major heat from Amber at some point, and more in this new episode (4) of #season 3. HBO's recent press release revealed these spoilers.
'Ride and Die'
They also let us know what the title of this one is. They named it, "Ride and Die." The Spencer and Joe situation is up first in their description. These two will be very desperate to land a key owner's blessing to bring professional football to the Vegas area. This desire will cause them to get involved in a situation that will have them racing against the clock in an effort to show up to a pair of equally critical meetings.
Will these two get to these meetings in time? That's the big question for this storyline. It certainly sounds like it will offer a good amount of suspense.
Trouble with Amber
Next, they revealed that Ricky is going to get himself into some heavy trouble with Amber in his scenes. Apparently, he will get pressured by his teammates to stage his own private workout. In response, he'll end up doing it. Amber will get very mad at him for doing it. Ricky will try to give her some roses to appease her but that definitely won't be good enough to calm her down. It definitely sounds like a storyline that will feature some very dramatic and intense scenes. There's no doubt about that.
In this third storyline teaser, it sounds like Vernon is going to mess something up. They say that he'll be looking to get a second chance.
Will he get the second chance he seeks? What will this second chance give him? They didn't reveal any other details for this one. So, we're definitely going to have to wait until this episode airs to find out what will go down. It does sound intriguing, though.
Ongoing drama
Lastly, they revealed a fourth scoop that involves the ongoing drama between Charles and Larry. They say that the problems between these two will definitely get worse after a tryout takes place for Kisan. This is definitely another situation that sounds like it will give us some heavy drama and intensity. Will these two ever be able to get along? We'll definitely have to tune in to see what happens as their storyline progresses.
HBO's press release also revealed that #Episode 4 was written by Rob Weiss, and that David Katzenberg directed it. Expect HBO to release a new preview clip for this episode later on tonight after episode 3 airs. So, be sure to look out for it, as it will most likely deliver some extra details. Episode 4 is currently set to air next Sunday night, August 13, 2017 at 9pm central time on HBO. Stay tuned. #Ballers