Liam Hemsworth spotted with a ring, speculated to be a wedding ring
The actor spotted with a golden ring his finger, indicates that Liam and Miley have exchanged vows.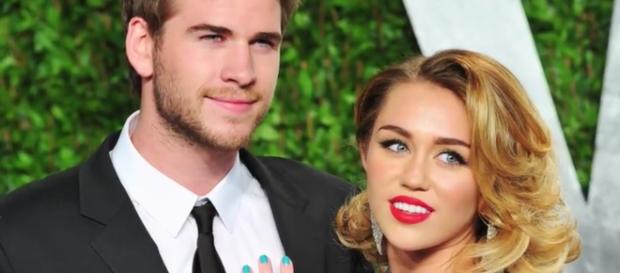 #Miley Cyrus rose to fame with Disney's popular show Hannah Montana and gained an immense popularity throughout. The singer who has given us good numbers in the past has had too many relationships as well. The Wrecking Ball hit maker has been involved with famous personalities like Patrick Schwarzenegger and Nick Jonas.
Miley and Liam Hemsworth's relationship
Also, Miley and Liam Hemsworth's relationship has been a hot topic and the couple's relationship has been going on and off. But now, the rumors have been floating around that the couple who got back together recently have allegedly exchanged marital vows with each other.
Speculations as such have been going on for a while. And the news got more fire when Liam was spotted wearing a gold band, which definitely appeared to be a wedding ring. The actor was seen sporting the ring on the left ring finger.
Rumors and reports
Paparazzi spotted the ring in his left ring finger when Liam was spending time with Miley's mother Tish Cyrus on a Kentucky farm over the weekend. Dressed in a casual way, the golden band was very prominent on his hand and since then the rumors about their marriage have started surfacing online. Miley and Hemsworth started dating in 2009 after meeting on the set of the film "#The Last Song." They had got engaged in 2012, but after a major fight, they had to split a year after that.
Liam Hemsworth, who is known for films like 'The Last Song", "The Hunger Games", "The Dressmaker" and "Independence Day: Resurgence" has been involved with Miley Cyrus for a quite a while now.
And it is also reported that Miley has also been planning her marriage with Liam and is also looking forward to a happy life with the actor. In fact, recently in an interview with Cosmopolitan Miley said that she has learned a lot about marriage and relationships from her parents - Billy Ray Cyrus and Tish Cyrus.
As per her, she has learned that nothing stays the same forever and no one stays the same. But all of us grow and evolve with each other and celebrate a beautiful life together. Miley has also spoken about her breakup with Liam and said that it was a difficult phase and she had to change so much in her life and it wasn't that easy for her. But however, she also confessed that they had re-fallen for each other. While the ring in Liam's hand says a lot, it will be interesting to see the couple's reaction to these reports. Liam and Miley had broken up in 2012 and got back together in January 2016 and are very much in love since then. #Liam Hemsworth