James Van Der Beek was surprised at Katie Holme's marriage to Cruise
The star admitted his surprise at the marriage and answered some questions about his co-stars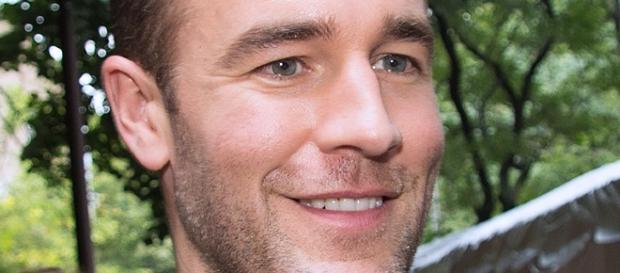 James #Van Der Beek is best known for his role of Dawson Leery on the hit TV series "Dawson's Creek." The actor recently appeared on "Andy Cohen Live" where he answered a series of questions about the show and his former co-star. Van Der Beek admitted that he was surprised when his co-star #Katie Holmes married #Tom Cruise and admitted that the pair have lost contact.
The 'Dawson's Creek' star was surprised at Holmes wedding
According to US Magazine, James Van Der Beek appeared on "Andy Cohen Live" where he answered some questions about his co-stars. Questions were fired rapidly at the former "Dawson's Creek" star to which he answered to the best of his ability.
When asked whether he was surprised by former co-star Katie Holmes' marriage to celebrity Tom Cruise, James admitted that he was extremely shocked at the time.
Katie Holmes married Tom Cruise only three years after the finale of "Dawson's Creek" and they had a beautiful daughter Suri together shortly. However, Holmes and Cruise's marriage was short live and six years after they had exchanged vows they were filing for divorce.
Katie Holmes currently has custody of their now 11-year-old daughter Suri and it looks as if things will be staying that way. Their marriage ended in 2012 and for the time being the pair are co-parenting their daughter Suri though it appears that Cruise is not as involved with his daughter as Holmes is.
Katie Holmes in no longer in contact with her co-stars
According to the Daily Mail, James and Katie Holmes are no longer in contact with one another.
James revealed that it has been years since he last talked to his former "Dawson's Creek" co-star. It appears that Holmes became too busy to keep in contact with her former cast mates.
According to US Magazine, Busy Phillips who also starred on the show "Dawson's Creek" stated that she had tried to remain in contact with Holmes. The star stated that her actions were not reciprocated and despite calling and leaving messages for her former friend, Katie Holmes never responded to her efforts.
James was also questioned on his days playing Dawson Leery on the show "Dawson's Creek." The actor completely forgot about a major story line in his former TV series but stated that he like the way that the show wrapped.
Fans were delighted to see actor James Van Der Beek back in the limelight. They were disappointed however, to learn that Katie Holmes had snubbed her former cast mates and denied their attempts at reconnecting.