Aaron Carter opens up about sexuality on Twitter
Aaron Carter breaks up with girlfriend, Madison Parker and opens up about being bisexual on Twitter.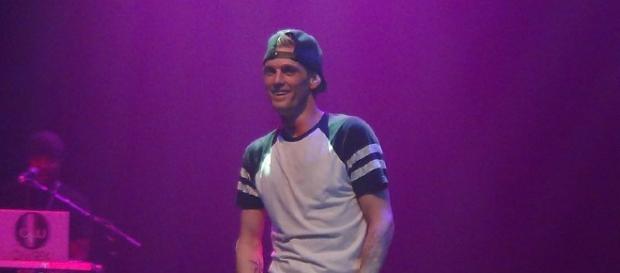 #Aaron Carter has had an emotional year. In May, his father died, just five years after his sister, Leslie, died of drug overdose at the age of 25. In June, he was hospitalized after being body-shamed by fans who commented on his massive weight loss. The following month, he was arrested for driving under the influence and possession of marijuana. His girlfriend, #Madison Parker, who was sitting in the passenger seat at the time was also taken into custody for obstruction and drug-related charges.
The 29-year-old singer previously opened up about being diagnosed with a hiatal hernia at the age of 19, explaining that his condition made it difficult for him to eat.
This is also why he's been losing so much weight. In an exclusive with ET following his arrest, he talked about his condition (admitting to resorting to cheek-fillers to improve his looks), drugs, and his plans for the future, which included being engaged, and eventually getting married to Parker.
Breaking up a good thing
Carter shared that he wanted to be a good father, and a good role model as well. Parker, for her part, also said that she saw a future with "babies" with the singer. This is why their sudden breakup came as a surprise for fans. A source close to both Carter and Parker, however, said that their split was "very amicable," and that the singer is focusing on his "personal self." Carter's rep also confirmed on Sunday that the split was a mutual decision and that the personal statement from Carter speaks for itself.
Opening up about bisexuality on Twitter
The said personal statement that Carter penned on Saturday via Twitter spoke about his sexuality, revealing that at the age of 13, the "I'm All About You" singer found boys and girls attractive. In his letter, he explained even though he thought about the attraction for a few years, it wasn't until he was 17 that he had an experience with a male co-worker whom he grew up with. The singer also added that his sexual orientation is not something that brought him shame. In fact, he admitted that being bisexual is a weight and burden that he's been holding on to, but wanted to be lifted off him. He went on to say that music has always been his temple throughout everything, and will always be that "transcends us."
TIME magazine reported that within 12 hours of his revelation as a bisexual, the tweet had been retweeted over a thousand times. The day after, Carter took to Twitter to connect with his fans once more, expressing thanks for the love and support he received. #LGBTQ Celebrities