Kendall and Kylie Jenner t-shirts featuring BIG, 2Pac could bring lawsuit
The reality television stars turned entrepreneurs could be in hot water for the images on their merchandise.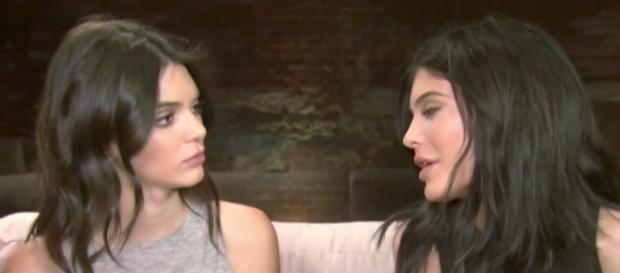 While shirts displaying bands in vintage fashion are often the rage, the sister duo of Kendall and Kylie Jenner have new t-shirts that have sparked outrage. The daughters of Kris and Caitlyn are selling some expensive new shirts bearing the images of hip-hop legends the Notorious B.I.G. and #Tupac Shakur. Now it appears that one of the late hip-hop star's estates could be ready to file a lawsuit against the sisters for selling their latest shirts. Here are the details on how Kylie and Kendall Jenner have caused the controversy.
Shirt controversy
The Kendall and #Kylie Jenner t-shirts bear the girls' faces imprinted over images of the late rappers Biggie (real name Christoper Wallace) and 2Pac (real name Tupac Shakur).
Another shirt simply has the letters KK printed over an image. These "fashionable" items sell for $125 each on the girls' website, but they've brought plenty of outrage over them.
Even Biggie's mother, Voletta Wallace spoke out about it. According to Hot New Hip Hop, she called the shirts "disrespectful, disgusting and exploitation at its worst."
Unacceptable. RT @KarenCivil: Mrs. Wallace speaks on Jenner sisters selling unauthorized biggie merchandise. pic.twitter.com/AuC1CtZa6x

— Charlamagne Tha God (@cthagod) June 29, 2017
Big's mother posted on Instagram with one of the shirts and a red x over it. She noted on the photo that the product had no affiliation to the Notorious B.I.G. estate and that they [the estate] were never contacted about using Biggie's likeness on the shirts.
In addition, there were plenty of people who took to social media, including Twitter, to criticize Kylie and Kendall over their latest fashion designs.
Many Twitter users noted that it was "disrespectful" to try to profit off the deceased hip-hop stars with their faces printed over their images.
Possible lawsuit
The TMZ website reports that the estate of the late Notorious B.I.G. is threatening a lawsuit against the Jenner girls for their t-shirts. Attorney Julian K. Petty who represents the Wallace estate called it "misappropriation at its finest" and went on say she's "curious to hear the proposed resolution." Knowing that the Kardashian-Jenner family has tons of money, that is probably a part of the expected solution in this latest situation.
However, it was also reported that a cease and desist letter was sent to the girls' company regarding the shirts. As of this report, the shirts have been pulled from the website so that cease and desist may have been enough to keep these items from selling anymore. Kendall and Kylie Jenner also apologized for the shirts according to a recent E! News clip seen in the video above. #Notorious Big