'Baywatch' will hit the theaters today and we have very high expectations.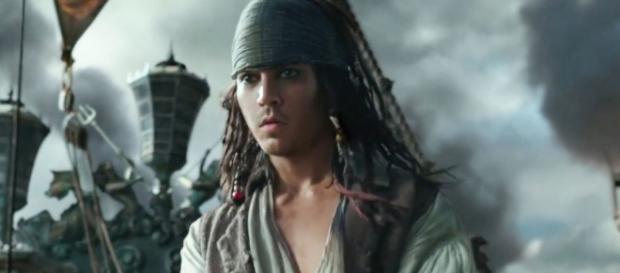 Johnny Depp returns as Captain Jack Sparrow in the new "Pirates" film, while Zac Efron, Priyanka Chopra, and Dwayne Johnson share the screen in an R-rated film titled "Baywatch." Hollywood fans and critics are hoping that "Baywatch" will earn more than "Pirates of the Caribbean: dead men tell No Tales."
"Pirates 5" managed to gross $17 million in its opening weekend, while "Baywatch" is projected to make from $20 to $30 million in its first week. Still, that will not touch the mark of "Guardians of the Galaxy Volume 2," which is said to be summer's major hit so far. "Galaxy Volume 2" earned $40 million at the global box office in just seven days, behind Ridley Scott's thriller "Alien: Covenant" which grossed $42 million in the United States and Canada and $81 million in other territories the previous weekend.
'Pirates of the Caribbean: Dead Men Tell No Tales' at the box office
"Pirates 5" is a 2017 Hollywood film directed by Joachim Rønning and Espen Sandberg, with Jeff Nathanson serving as screenplay writer and Jerry Bruckheimer as a movie producer. The cast includes Johnny Depp, Kaya Scodelario, David Wenham, Adam Brown, Keira Knightley, Paul McCartney, Stephen Graham, Orlando Bloom, Javier Bardem, Golshifteh Farahani, Anthony De La Torre, Martin Klebba, and Danny Kirrane.
The film was screened at CinemaCon on March 28, 2017, and earned $110 million in the 4-day Memorial Day opening weekend. As of May 23, 2017, "Pirates of the Caribbean: Dead Men Tell No Tales" has grossed more than $320 million in the United States and Canada and over $440 million in other territories.
Box office projections of 'Baywatch.'
"Baywatch" is set to release today, and we have high expectations for this project.
This action-comedy is directed by Seth Gordon, based on a television series titled "Baywatch." The film features Dwayne Johnson, Priyanka Chopra, Alexandra Daddario, Zac Efron, Ilfenesh Hadera, Jon Bass, Pamela Anderson and Kelly Rohrbach. Early projections reveal that "Baywatch" will gross something from $25 to $35 million in the opening weekend. The film is being released by Paramount Pictures, with Justin Malen serving as a screenplay writer.
In the United States and Canada, "Baywatch" is expected to earn around $42 million from 3,510 screens, and the studio hopes that it will make a whopping of $760 million during its theoretical run. It's too early to say that whether "Baywatch" will break the box office records of "Pirates 5" or not. However, the film has an approval rating of 59% on Rotten Tomatoes based on 51 critics, indicating that it will not impress the viewers as much as "Pirates of the Caribbean: Dead Men Tell No Tales."
Click to read more
and watch the video
or