'Honey Boo Boo' Mama June wows in size 4, 300-lb weight-loss, plastic surgery
'Mama June: From Not to Hot' reveals June Shannon's dazzling Marilyn Monroe makeover, weight-loss, tummy tuck, breast implants, veneers.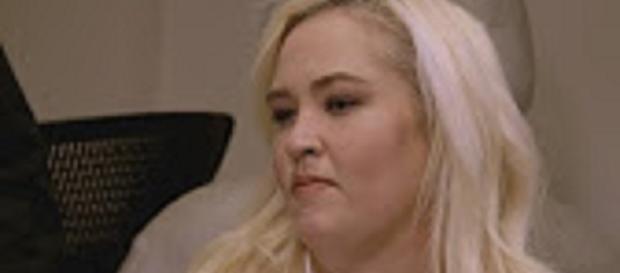 Finally, the big reveal on "Mama June: From Not to Hot" is here and it didn't disappoint. Former "Here Comes Honey Boo Boo" star June Shannon dropped jaws with a 300-lb weight-loss. The reality television diva flaunted her new size 4 after tummy tuck, veneers, breast implants and skin removal plastic surgery. But there's more to Mama June's makeover than a "revenge body." Inquiring minds want to know how that love life upgrade is going for Shannon?
Mama June shows off mind-boggling makeover
WEtv promised to take Shannon "From Not to Hot" on the eponymous reality TV show. June says she started her journey at 460 pounds and underwent bariatric surgery in 2015 when diet and exercise alone weren't working.
But even gastric bypass surgery wasn't enough. The show "Botched" denied Shannon chin removal and a tummy tuck because she hadn't lost enough weight. After help from person trainer Kenya and encouragement from daughters Honey Boo Boo (Alana Thompson) and "Pumpkin" Lauryn Shannon, she dropped down to around 199 pounds. This enabled her to get skin removal plastic surgery safely.
Plastic surgery, veneers complete Mama June's makeover
The reality television star opted for breast augmentation to highlight her smaller waist after tummy tuck. But, the boob job (up to size DD) and other cosmetic surgery couldn't fix June's notoriously bad teeth. So she had "veneers" placed in her mouth to correct dental imperfections and whiten her smile. At first it looked like she had "flippers" which are fake adult teeth used in child pageant shows like "Toddlers & Tiaras." That's where daughter Honey Boo Boo first brought the family to fame.
Mama June changes mind and body
Shannon tearfully opened up on obesity and the man troubles behind it. June faults her ex and dad of Honey Boo Boo, "Sugar Bear" Mike Thompson. But folks recall another toxic relationship with convicted child molester Mark McDaniel. And weight-loss didn't lose June's ability to attract creeps. At an ice cream parlor, one guy told her he was only interested in her chest size despite the fact that it was a boob job. Another walked out on their first date. Of course, June did pop the sex question almost immediately. But the "From Not to Hot" star promised viewers that she was changing old behaviors along with her new wardrobe. #HoneyBooBoo #MamaJune #Weightloss