'Bering Sea Gold' season 8, episode 7 finds each gold dredger 'Down & Out'
Getting the gold is never easy in the Bering Sea, but this week is bleaker than most for the miners.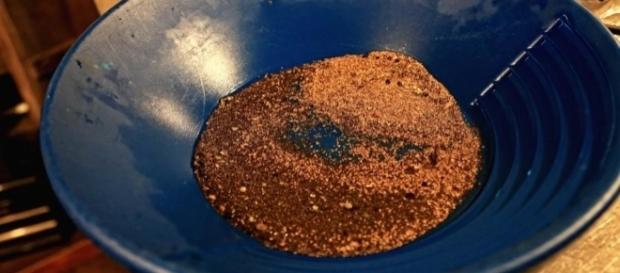 This week "Bering Sea Gold" on the Discovery Channel limps along with the episode, "Down & Out," which echoes the troubles that all the miners seem to be having this season. Zeke and Emily and their boat Bottom'z Up were out of sight in this episode. The pair has been out of luck since the start without a single nugget of gold to show for all their efforts so far this season, despite their best efforts to dredge Sledge Island.



Shawn Pomrenke hurts his back
The Christine Rose has been sidelined for a small suction dredge this season while Shawn investigates The Bluff and his dad continues the inland mining operation. The situation has changed, however, and no mining is taking place because an old injury is now haunting Shawn at his home.
Mr. Gold is in terrible pain because of an old fractured vertebra and ruptured disc. Shawn hopes it's a slipped disc that can be popped back in, so he sees a chiropractor.
Compression fractures in an x-ray display the problems and adjustment work on his back begins. Shawn hopes to get back to leading his team, and he's stressed that he could lose everything because he's physically not able to do his job. He begins to contemplate surgery to fix the problem. When his brother Erick shows up to help Shawn, Mr. Gold tells him that the pain feels like someone is shoving a knife in his back. An epidural is Shawn's next option, then surgery to fuse the discs together with four months of recovery. It looks like his season is over.
Kris Kelly finds gold
The Kelly family strikes a deal with a claim owner, and they get two days to prove they can recover gold from the site.
Kris says he has nothing else besides family and that's the most important thing in his life. Sticking together and pulling together, Kris says, is what makes a family. Kris dives on the site and finds a riverbed and starts to punch holes. He sees a little bit of gold but doesn't find any huge concentrations of minerals. Kris is finding of 3 grams an hour, about $40 each, and it's not the bonanza they had hoped to locate. Frustrated, Kris argues to his family he needs more time to find the gold.
The cobblestone claim doesn't seem to be panning out until Kris finds a soft spot and investigates it. Kris hopes he's collected 5 or 6 ounces for the day and a plan for the future. The Kelly family does a cleanup capturing 11.7 ounces worth over $15,000, and the team effort is celebrated. The claim owner Ed has his say in the matter, however, and asks them to stop because he wants to keep the claim for himself. The family is disappointed and talks about finding a new claim.
George gets gold, defies brother
Without his brother Dave in town, George Young decides to go diving despite the wishes of his big brother who asked him not to dive until he returns.
George, with a goal of 100 ounces is in his sights, dives in deep water finding a mound where the gold may have settled. George says he loves the freedom of diving and begins to dig his first hole of the day finding overburden and clay but no gold. Eventually, he tells his crew he sees gold, and he begins to dredge up as much of it as he can.
Things get turbulent just as the ground starts to pay up. It's obvious George should call it a day, but he keeps dredging a bit longer than he should despite the danger, eventually putting in 6 hours on the nozzle. At the dock, Dave is waiting for George, and he asks his brother if he dived while he was gone. You can hear the disappointment in his voice. The brothers go clean up and weigh up the gold which totals 10.38 ounces worth over $13,000. It's enough for George to make a $3,500 payment on the $70,000 debt he owes his brother Dave for the dredge. #Television #Reality TV #BeringSeaGold