'Days of Our Lives' comings and goings: A twin brother returns to Salem
A surprising former character with major ties will return to Salem this week.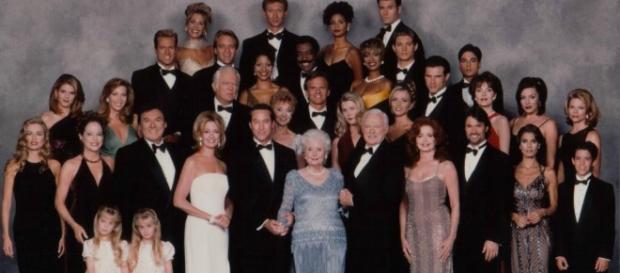 "#Days Of Our Lives" comings and goings for the week reveal that someone's twin brother will be making a very surprise appearance after a very, very long hiatus. Soap Hub reports that one of the current characters being featured on the NBC soap will be pulling double duty as their own character's twin brother, and the return may have many viewers scratching their heads in confusion over who this character is, and why they've come back to Salem after all these years.
Drew Donovan returns
According to the report, actor Charles Shaughnessy, who is currently playing the character of Shane Donovan on "Days of Our Lives," will be taking on yet another role when he begins to play Shane's twin brother, Drew.
Drew will first be seen on February 1, and will allegedly have a lot of interaction with Jennifer Horton, played by Melissa Reeves. The report reveals that Drew Donovan has not been seen on the NBC soap opera since 1988, meaning he'll return after a nearly 30 year absence.
Does Drew still have connections to Stefano?
As many longtime "Days of Our Lives" viewers know, Drew Donovan is Shane's identical twin brother, and was in the military before finally joining his brother in the ISA. However, Drew wasn't always the kind and law abiding man that Shane was. In fact, Drew kidnapped Roman Brady's daughter, Carrie, became an assassin, and worked as one of Stefano DiMera's henchmen. Drew eventually went on to kill Stefano's then wife, Ellen Hawk. He also had a romantic relationship with the character of Calliope Jones.
The mystery grows
So, why is Drew Donovan returning to "Days of Our Lives" now after so much time has passed? Perhaps Drew will be a missing piece of the puzzle in the hunt for Stefano DiMera. It seems very likely that Drew could still be working for Stefano, and may have even helped him fake his death and hide out overseas. Its been a very long time since anyone has seen Drew, and a lot of questions should arise when people find out he's back in the picture. Will he cause even more trouble? #SoapOpera #Television