Kershaw gets the support he needs
You do not normally give up four home runs and win a playoff game in the MLB.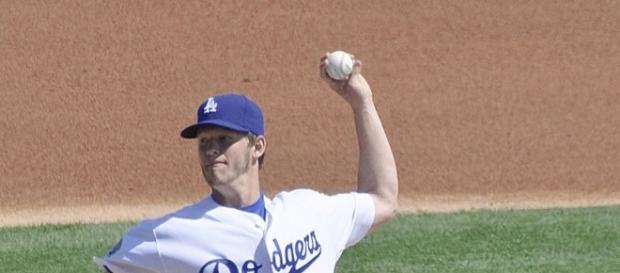 Clayton #Kershaw gave up four #Home Runs to the Diamondbacks, but he won the first game of the series on the back of run support from his Dodgers team. The more we look, it appears that the Dodgers and Cubs will meet each other in the NLCS. The Dodgers should not have overcome such bad pitching, and Kershaw has gotten the bad game in him out of his system. What does this say about how the Dodgers play, and how do they compare to other teams that are still in the postseason?
The Nationals hitting
The Diamondbacks are obviously capable of hitting the ball, but it looks like they fell short when it really counted. A team that has a balance of pitching and hitting did not see the pitching come through, and that was a problem in their game against the Dodgers.
The Dodgers are good enough to keep hitting even when it seems that they could not score any more runs, and the Diamondbacks just were not able to keep it up. This seems to be the test for the postseason. If you can keep hitting even when your team has had an offensive explosion, you are more likely to win games. The Indians and Astros appear to be playing in the same manner, and the Dodgers could meet the Cubs in the NLCS, where they will get the same dose of heavy hitting.
The Dodgers pitching
The Dodgers should be able to pitch their way to the NCLS, but they need to be much more clutch when it matters. Kershaw might have settled down as the game went on, but the Dodgers cannot give up so much scoring to start games. They will eventually demoralize themselves to the point where they think that they cannot come back, and that could be a problem against a team like the Cubs.
The Cubs already broke the curse of the billy goat, and they think that they can do anything. That is why bad pitching from the Dodgers is not really acceptable at all.
Managing matters
Arizona has a great manager who has worked wonders for them, but he cannot work miracles when the bats stop working. Allowing the Dodgers back into the game is something that makes the DBacks look weak and ill prepared to play in the postseason. If that is the case, they need to let the Dodgers sweep them and get it over with. The DBacks are a much better team than they are playing right now, but that is not going to be enough to advance. Even if they can play well going forward, they cannot afford to give away all that scoring that they got against the best pitcher in baseball. Capitalizing on opportunities is the most important part of baseball. #Playoff Game