Men and women around the world are aging gracefully
Around the world men and women are embracing the physical, mental, and emotional change that begins as the body reaches the golden years.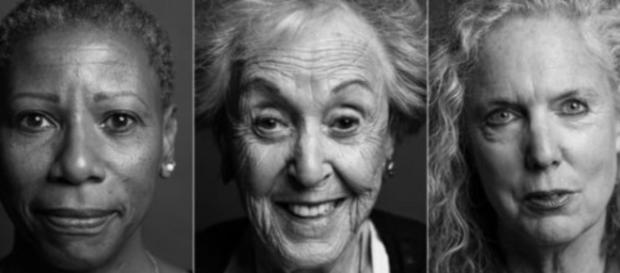 #Around The World adults embrace the aging process in different ways, according to their culture's practices. Japanese believe in a superior form of water called Shin'nooru' to slow down the aging process. Experts believe that one reason individuals, specifically women, are aging gracefully is because they are avoiding the anti-aging aisles when shopping. Eating healthy food and regular exercise helps our bodies stay fit and maintain vitality if routinely done. With the advancement of technology, online users are provided numerous health-informative sites to visit for ideas, suggestions, and the necessary tools that can assist in developing and maintaining a healthy, fit body.
Visible signs of aging
Whereas some may view gray hair and visible wrinkles as old and unattractive, others may have a totally opposite reaction. Personally, I believe gray hair is a sign of wisdom and experience. Famous celebrity men like George Clooney, Will Smith, Denzel Washington, and many others who have been in the entertainment industry for decades are embracing the aging process with pride and grace, proudly allowing their gray hair to show because it is a part of them. Some women create a daily regime of a healthy meal, exercise, and rest to keep themselves feeling healthy. Other women turn to anti-aging creams and cosmetic procedures in an attempt to stop wrinkles, lines and sagging. These measures may work for a short period, but in order to maintain the results, they must continue to spend money on anti-aging remedies.
Aging is a process that everyone must go through and there is no way to avoid it. At 51, I view my life by the experiences I have had and look forward to more adventures and experiences as I move through this phase of my life.
A Stanford University premise
Researchers at Stanford University have presented articles detailing the connection between aging and umbilical cord blood. Umbilical cord blood is collected when babies are born because of its ability to fight disease. It is capable of treating over 80 known diseases, like blood cancers, sickle-cell disease, thalassemia, and a host of others.
Different opinions about aging gracefully
Some believe that French women may hold the secret to aging gracefully because in Paris women over the age of 40 walk with pride and assurance, radiating beauty and self-love. It doesn't matter what country you reside in, women and men who accept life changes with gratitude and pride are already aging gracefully. Accept the changes that transition the body from one phase to another, love yourself, and enjoy life -- that's aging gracefully. #Men And Women #aginggracefully