Three stories -- Kushner feint, Trumpcare mincemeat, Sessions shame
Kushner is a family problem, Trumpcare the legislative problem, and Sessions is Trump's twin on justice matters.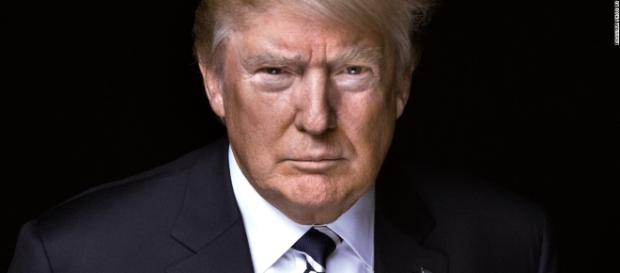 The Kushners are part of the smooth-faced one percent. All they have to do is keep the whole economy boat floating. That economy is based on fossil fuels and superhighways, sprawl, and all those wonderful things we go into debt to have.
Damage done
This injury is not well hidden, but it tends to be distant. The connection between a #Kushner and a kid who is back from three duties and kills himself in what is called an OD case is distant, to say the least. The one percent will tolerate what keeps the boat running even if there is collateral damage. What I love about this piece from the NY Times, noted in the tweet below, is the picture.
There is nothing like a clean face in a posh restaurant to create a sense of well-being.
Kushner Companies Backs Out of Chinese Investor Events After Furor, via @nytimes https://t.co/TpiE9B4miM

— Xeni Jardin (@xeni) May 12, 2017
The ultimate Trumpcare put-down
This needs no explanation. I have watched it from start to finish. It is not an easy listen even though every word is correct. Will this terrible bill get through the Senate? Given Trump's recent behavior I think not. We may see a tiny split in the GOP, with the likes of Graham, McCain, and Collins saying no to the monolith. We may be thanking #trump for having messed up what the GOP devoutly wants -- a world that operates on the principles of the Federalist Society, excluding whole groups from an equal shot at success.
The Trump train chugs along
The future will either remember that we saw it coming.
Oh, but then we will have been deleted. Only the pro-Trump stuff will remain. Books will all celebrate the great new democratic, tolerant and helpful master of the world. Or the future will remember that people like the guy in the video above and tons of people who said no to Trump said yes to the hard work of building a truly inclusive and just world.
While Trump was lighting himself on fire on Twitter, Jeff Sessions did something reprehensible that will affect millions of lives forever https://t.co/AL5vK9T5L9

— Dan Pfeiffer (@danpfeiffer) May 12, 2017
To spare you from clicking the link, here is where it leads.
In reversal of Obama DOJ policy, Sessions orders federal prosecutors to seek maximum punishment for drug offenses https://t.co/yewLC2obwg

— Bradd Jaffy (@BraddJaffy) May 12, 2017
This is an example of the Trump engine that works whether Trump is playing golf or drinking his Diet Coke and tweeting. This is the road to a dictatorship that has been in progress since the inglorious days of W and probably since the days of the Dulles Brothers.
This is the primeval binary mentality at work. The dumbness of this thinking is that it builds and extends conflict through generations.
Looking at the whole thing
We have the Kushners on top of the world and there are plenty of people who like it that way. We have an articulate citizen who is directly suffering from the actions of Congress and the president. We have a soft-spoken Trump servant sitting in the highest Justice post in the land. There is only one virtue that comes to mind. Courage. It will take a whole lot of courage to undue the damage, the more we let it accumulate. #Trumpcare