What was the ultimate purpose of the movie 'Get Out'?
Did we really take away the right messages? Did we miss the big picture?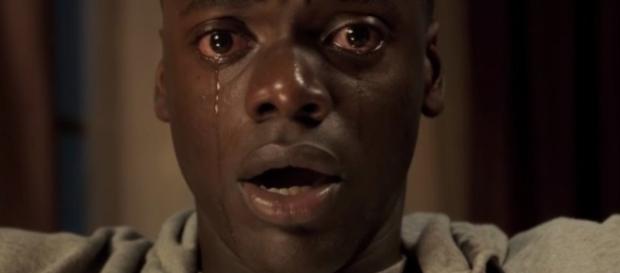 Before directing a blockbuster movie on a budget of only 4.5 million dollars, Jordan Peele was known as one of America's up and coming comedians. He starred in the hit show "Kay & Peele" that broadcast on Comedy Central with his partner Keegan Michael Key. The two started off together as internet sensations before reaching the television screen. When Jordan's film "#Get Out" made its way to movie theaters, viewers were surprised at the hidden messages. After watching the two-hour and fifteen-minute production, many viewers were left in shock.
The experience inside the theater
After constant conversations and debates between my colleagues and I, we decided to pay a visit to #The Movie theater.
A few weeks behind the debut, I sat in my seat with hundreds of other Americans who were anxious to see what the hype behind the movie was about. From the beginning to end, the movie kept us intrigued and on the edge of our seats. The theater we watched the film in had a balance of all races in attendance. This would become crucial throughout the movie because not only did it make the experience diverse, it also made sure the messages and moral of the story were understood by all people.
The 'Let Out'
I can truly say "Get Out" was a movie that will never lose its touch because of the significance it holds in the lives of most Americans. No matter what race we identify ourselves as we all come into contact with people of different ethnic groups. The interracial relationship between the main character Chris Washing and his girlfriend Rose immediately grabs the attention of the viewer.
Actor Daniel Kaluuya and actress Allison Williams play their role perfectly throughout the movie. During the movie, Chris ignores racial stereotypes from ignorant people he is introduced to as if he has heard them his whole life while Rose acts as if only a select few individuals are racist in this world on purpose. Nevertheless, Chris ultimately finds out that his relationship was a trap & that Rose's family only wanted him for his cognitive and physical abilities. The movie theater was alive from start to finish as Chris tries to escape from being stripped of his free will and right to think on his own.
What is the real message?
When credits were done rolling and the theater sat patiently awaiting for an extra scene, I decided to sit back in my seat and tried to decipher the real meaning behind the film. Many people around the world took it for its face value and claimed that interracial couples are not meant to strive in America. Others correlated President Donald Trumps election with the theme of the film and believed that the film was a warning from the future.
When I was really able to have a moment to myself, I searched for my own understanding. Jordan Peele is an American Comedian. He is also a man in an interracial relationship. So what was he really trying to say? I remember a specific part of the movie when the main character, Chris took a picture of a man who lost himself under the hypnotism in the film. When the camera flashed the man returned to his natural state, himself. I believe that Jordan Peele's intention of "Get Out" was to stir up the American mind. Yes, racism does exist. Yes, all races experience it in some way shape or form, but we are still ourselves as long as we hold onto our self-image. Without self-image, we are a reflection of what we see. #The Big Picture