Art Briles and the Baylor football program need to be shut down
The latest lawsuit against the school alleges 52 rapes over a four year period.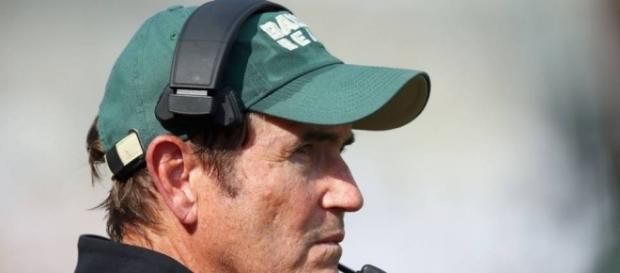 Just when it seemed like the tip of the iceberg had been reached, a new avalanche just buried the #Baylor #Football program. It should no longer be a question of if, but when. Many innocent people will be hurt by the decision, but so were many innocent people when former coach Art Briles turned a blind eye to it all. No more -- it's time to shut down the program.
The latest allegations
The Dallas Morning News obtained a lawsuit on Friday that alleged 52 acts of rape committed by 31 different Baylor football players from 2011 to 2014. Five of these incidents can be considered gang rapes. Briles helped to create an environment where drugs and alcohol were provided to recruits, while female students were encouraged to engage in sexual relations with both current players and incoming recruits.
The Title IX lawsuit will require a further investigation before anything can be shut down or discipline can be applied, but the sheer numbers of this latest lawsuit blow away the previous numbers disclosed by the school. Briles was previously shown the door, but countered with a lawsuit claiming he didn't know of any of the incidents. Meanwhile, Baylor planned to go through with their football program this year, hiring Matt Rhule as the new head coach.
What should happen next
The Baylor football program should be shut down. Whether that happens voluntarily or is forced upon them is an open question, but it needs to happen either way. SMU famously received the so-called "death penalty" for paying players. There's no comparison as to what happened with Briles at this school; the crimes are heinous and revolting.
Meanwhile, Briles was considering possibilities to try and get back into coaching. If the program is to be shut down, he needs to face the music as the man to go down with the ship at Baylor. In fact, if he knew more than he let on and even helped to propagate some of it, there's a good argument to be made that he deserves to be arrested and tried in court. To some, it may be extreme, but it's better than what 50 victims had to endure while people looked the other way. #college