United Airlines gives 2-year-old child's seat to standby passenger
Rate this title
A mother had to hold her 27-month-old child on her lap for three and a half hours after the airline gave his seat to a standby passenger.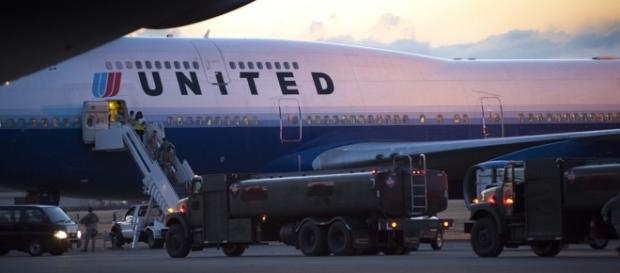 Shirley Yamauchi and her 27-month-old son Taizo were on the final leg of their 18-hour flight from Hawaii to Boston on June 29 when it happened. As they boarded the united airlines flight from Houston to Boston, they were approached by a standby passenger who claimed the toddler was in his seat.
Child's ticket was incorrectly scanned by United Airlines
It turns out United Airlines had given the standby passenger Taizo's seat after his ticket was incorrectly scanned at the gate, making it appear that the seat was available.
Probably, everyone with an issue on #UnitedAirlines fears violence from them. https://t.co/Wi64iVipmm

— Sean (@seanb_us) July 6, 2017
Yamauchi told Hawaii News Now that she told the standby passenger she had bought a ticket for herself and another for her son, but he said he got the seat on standby and sat down.
When Yamauchi called a flight attendant about the situation, the woman said there was nothing she could do, as the flight was full.
Rather ironically, the airline requires children over the age of two to hold their own tickets and sit in their own seats, but Taizo was forced to sit on his mother's lap during the final leg of their journey.
Passenger recalled what happened to Dr. David Dao on United Airlines
Yamauchi said she recalled what happened to Dr. David Dao on a United Airlines flight in April when he refused to give up his seat, so she didn't want to cause a scene. She said being Asian herself, she was scared to complain and felt uncomfortable about the situation. She kept Taizo on her lap without complaint until they arrived in Boston. Yamauchi explained that her son weighs 25 pounds and is half her height, so she was very uncomfortable.
She lost the feeling in her legs and her left arm during the three and a half hour journey.
United takes seat away from 2-year-old; resells ticket: https://t.co/7h1UKvRuwC pic.twitter.com/w9NViBc4tZ

— ABC 7 Chicago (@ABC7Chicago) July 6, 2017
On reaching Boston, she was told to call the United hotline to explain what had happened. When she got through to an operator, she was told the airline would have to cancel her return trip to Hawaii in order to resolve the situation.
Refund from United Airlines after the incident
Yamauchi said she paid almost $2,000 for both tickets and KITV reports that to add insult to injury, the standby passenger got to pay $75 for Taizo's seat, while she had paid $969. Yamauchi told the news service that what happened on the United Airlines flight was unsafe, unfair and uncomfortable.
A spokesperson for United Airlines told Fox News that the airline had five days later reached out to Yamauchi to apologize for what happened, explaining that her son's ticket had been incorrectly scanned.
The spokesperson went on to "deeply apologize" to Yamauchi for the experience and said they will be refunding the cost of the tickets as a "goodwill gesture."
However, Fox News says Yamauchi doesn't sound too keen on flying with the airline again anytime soon. She said it is worrisome and that everyone who had helped her so far had contradicted each other. She went on to say that United Airlines has made several errors that have made headline news in recent months and yet the problems continue.
Click to read more
and watch the video
or