Passengers stuck in UK train stations troll TFL on Twitter, demand refund
Rate this title
Commuters say they will lose their jobs because of frequent train delays.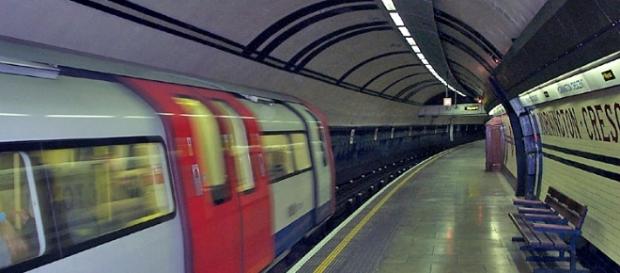 Britain's South West Trains (SWT) on Monday morning issued an alert to Passengers following a major signal disruption, which brought several train services to a halt. Hundreds of thousands of passengers, including parents, children and working professionals, had to endure many hours of delay when left stranded at SWT's network of stations.
Stuck like a sardine on a severely delayed #districtline and it's #winterinjuly ❄️🌫 #takemeback to #finland ☀️#mondaymorningblues pic.twitter.com/wmdMJ6xjfW

— Roisin Edwards (@RoisinBernard) July 24, 2017
Several commuters complained that frequent train delays might get them fired from their jobs.
Some passengers trolled 'Transport for London' on Twitter.
Many were grateful that they had Uber to save their day. Sylva Faye on Twitter thanked Uber. "I try 5 days a week to use TFL to get to work and minimum 3 days it is unable to get me there. Without Uber, I would be fired," she tweeted. She also demanded a refund.
"Another Monday, yet another delay on the district line. Thanks again TFL," tweeted Kristy Louise, a frustrated passenger.
@TfL can u refund the Oyster card u forced me to get?#districtline #ticketsrefunded +backpayment for last 100 failed @districtline journeys?

— Sylva Faye (@SYLVAOFFICIAL) July 24, 2017
I LOVE London Underground. Thank you for all my unexpected routes to work, something to shake up my life a little bit. #districtline @tfl

— Viktori (@victoriaviiiiii) July 24, 2017
Lee Watson on Twitter stated that TFL is incompetent and has to be blamed for the chaos today.
@TfL seeing as ur incompetence is directly 2 blame 4 #districtline chaos 2day why wouldn't u get the #piccadillyline 2 stop at #turnhamgreen

— Lee Watson (@la_watson1977) July 24, 2017
Mayor's tweet
While the frustrated passengers stuck in Train Stations were expressing their dismay on Twitter, the mayor of London Sadiq Khan tweeted that there is nowhere better to spend time this summer. Although he was referring to #LondonIsOpen celebration, the tweet was untimely.
London is the greatest city on earth and there is nowhere better to spend time this summer. #LondonIsOpen for summer https://t.co/LeqeOcIN5T pic.twitter.com/H1YTnclOO7

— Mayor of London (@MayorofLondon) July 24, 2017
Compensation
South West Trains on its website announced that the passengers who suffered inconvenience will be compensated. Passengers must produce their train tickets and also make a note of their journey, as these are essential to support any claim.
SWT apologizes
To make matters worse, the train stations were overcrowded as many passengers were not sure which trains to board to get to London.
SWT immediately took to Twitter to keep the commuters updated. It also put up a revised train schedule on its website and announced that engineers are hard at work to get the trains up and running. South West Trains apologized for the inconvenience caused.
South West trains has made a series of changes until the repair work is done. It announced that passengers can make use of buses to get to their desired destination. On its Twitter feed, the agency announced that buses, London Overground C2C, and South West Trains are accepting valid London Underground tickets via any reasonable route. District Line stated that crowd control measures are in place to prevent overcrowding in train stations.
Crappy weather 🌁 crappy #VictoriaStation 🚄🚃🚇 crappy #DistrictLine 😠 id rather be on that #Sixty6Mag flight to #Vegas ✈🎰😆 #MondayMotivation

— M a t t Mason (@mason0086) July 24, 2017
Did the long wait at the train station ruin your day? Perhaps this Wonder Woman diet might help you beat the stress.
Click to read more
and watch the video
or