Officers killed - two Orlando police officers dead - suspect is still on the loose!
Man wanted for murder shot and killed a police officer- another officer died during an ensuing car chase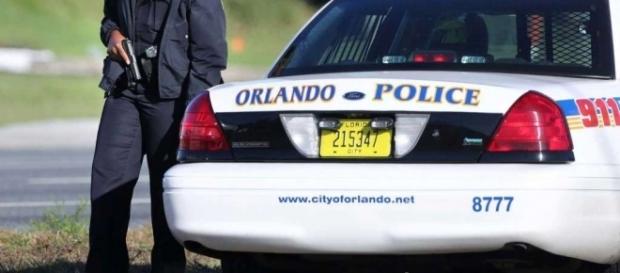 His ultimate goal was to obtain a spot on the Americas Most Wanted list. Now, 41-year-old, Markeith Loyd, has finally achieved that wish.
Loyd, who had several brushes with the law and was a known criminal to the Orlando police department is currently on the run from law enforcement officials. He is wanted in connection with the killing of a police officer that he shot on Monday, January 9, 2016, and for the murder of his pregnant ex-girlfriend.
Suspect Markeith Loyd murdered pregnant ex-girlfriend
Tragically, another police officer also lost his life a few hours later, after the vehicle in which he was traveling crashed during the search launched to apprehend the killer.
The search is still ongoing to find the murder suspect who has eluded the law enforcement officials.
The ex-convict had also shot and killed his ex-girlfriend who was pregnant at the time. The woman was murdered on December 13, 2016, while standing by the entrance to her home.
Several schools were ordered closed as police from many different precincts conducted the search for the killer. The manhunt also caused the backup of traffic along major thoroughfares, as law enforcement officials advised other residents to stay inside their homes.
Officer killed at a Walmart store in Orlando, Florida.
Early, Monday morning at about 7:15 AM; Lloyd was spotted at the Walmart store located at Princeton Street and John Young Parkway by a person who knew that he was wanted for murder. The unidentified person notified Debra Clayton, who was in uniform and also at the store.
Clayton, who is a Master Sergeant at the Orlando Police Department accosted the accused, however, during an ensuing gun battle Officer Clayton was shot and died later at a nearby hospital.
Law enforcement officials have offered a reward for his capture. They also warned that the accused killer is armed and dangerous. The amount of $60,000.00 is on offer to anyone who can lead the officers to the where-about and subsequent capture of accused cop-killer Markeith Loyd. #Police officers killed #Orlando Police Officer shot to death