Delta Air Lines to offer customers free Prosecco to all on international flights
With all the many airline scandals out there, Delta Air Lines is doing its best to keep its customers satisfied.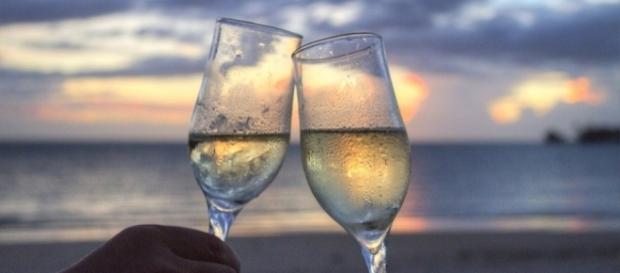 It was announced by #Delta Air Lines on Thursday that all passengers on international flights will be treated to a complimentary glass of Italian Prosecco. While this was previously only available to passengers in first class, all international passengers – even those in coach – can enjoy a glass of the popular #Sparkling Wine.
Avissi Prosecco for all international flyers on Delta Air Lines
Currently, the offer is only available to passengers on international flights, and it has not yet been confirmed whether the deal will extend to all flights in the United States. Customers of the correct age have always had a choice of complimentary spirits, beer and red and white wine, but now will get the chance to enjoy the popular Prosecco.
Delta Airlines is now offering its flyers free Prosecco. 🎉🍾#Delta #DeltaAirlines #Prosecco https://t.co/BRpDfa7sGN

— ABC Gatwick (@abcgatwick) October 10, 2017
In a press release on Thursday, Lisa Bauer, VP of On-Board Services, went on to say how sparkling wine is normally the first choice while celebrating, saying those passengers who find it special to fly away for a trip love to celebrate the event. Bauer went on to say they already offer complimentary "chef-curated" food and alcoholic drinks throughout their flights and that this sets the airline apart, but now they are "upping the ante" yet again by offering mini-bottles of Prosecco.
As noted by the Daily Meal, the airline announced in May that passengers in first class would receive complimentary Prosecco. The deal officially started in June as part of Delta's "industry-leading culinary strategy." However at that stage, anyone seated outside of the first class section could order a glass with pleasure, but it would knock them back some $9 for the privilege.
Now everyone on the international flights can enjoy the sparkling wine. Delta has partnered with Avissi to provide the service.
Lonely Planet notes that the Italian Prosecco doesn't quite have the same reputation as French champagne, but is still a very popular drink. According to their report, "Prosecco Country" is located in the foothills of the Alps between Valdobbiadene and Conegliano.
In the meantime – and as the Italian say – "saluti" to all passengers flying Delta Air Lines on international flights.
Can prosecco ever be hangover-free?

There are rumours it could be possible.

THE FACTS ARE HERE ➡️🥂: https://t.co/EUOOAe2wCL pic.twitter.com/fSVKJUU4P2

— BBC Newsbeat (@BBCNewsbeat) October 10, 2017
Free in-flight text messaging on Delta Air Lines
As reported by the International Business Times, this tasty offer comes on the wings of another great deal by Delta Air Lines, which offers passengers free in-flight text messaging, using WhatsApp, iMessage and Facebook Messenger during the journey.
Delta adds free in-flight mobile messaging https://t.co/mFfV5YHWqy @usatodaytravel #tech #travel #mobile pic.twitter.com/QiqXjlbVl8

— 24k Media (@24kMedia) October 10, 2017
In a September press release, the airline's Senior VP and Chief Marketing Officer, Tim Mapes, said they know their customers need to stay connected while in the air and on the ground, so they invested in an easy and free way to send in-flight messages. Mapes went on to say that together with their investments in free entertainment, seat-back screens and high-speed WiFi, the free in-flight messaging offers customers the chance to make the most of their traveling time with Delta. Now that service can be enjoyed while sipping a delicious glass of Prosecco.