BMW Z4 teaser photo previews different form of the car?
A new official teaser photo of the new Z4 roadster seems to show the design is lower than the one in spy photos.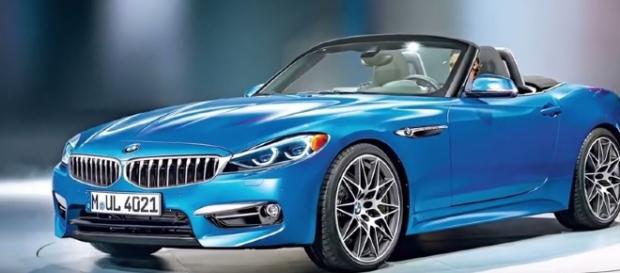 Teaser photo for the soon-to-be-launched #Bmw Z4 has been released. The new model looks gorgeous even in its silhouette image. However, does it look different from the ones in spy photos?
BMW released the official teaser photo
BMW took to its official Instagram account to post the official preview picture of the upcoming new Z4. The post only shows a silhouette of the new model. However, the image already defines the sleek form of the new convertible.
Aside from the teaser image, the manufacturer also promised to give more details soon. The post is captioned with an invitation to check out the launch of the new roadster at the 2017 #Pebble Beach Concours d'Elegance and Monterey Car Week event on August 17.
The post has raised the levels of antcipate for the new BMW Z4. The photo got more than 150,000 likes in just twelve hours.
Final design different from the spy photos?
Looking at the silhouette image, it seems that the final design has been altered a bit. The form of the car seems lower. The front fascia also appears sharper than the ones that were either rendered or taken as spy photos, BMWblog has noted.
Specs and features
The AutoExpress claims a source has told the publication that the new Z4 will have similarities to the i3 and i8. The tipster said it would also utilize a similar lightweight body frame of the latter two models.
The new roadster will also have a similar rear axle design found in the M3 and M4. It is believed to run off a 3.0-liter straight six engine that can deliver 365bhp, which is the same engine in the M2 model.
The new BMW Z4 will also feature 'TwinPower' turbo petrol engines and it will be available in the four and six cylinder variants.
The base model is expected to deliver a minimum 200bhp, while the top-end model can produce 300bhp. The standard will be rear-wheel drive. The new roadster is expected to retain the conventional set-back cabin and it will still have the rear-end and long bonnet.
What does Pebble Beach event hint at?
The Pebble Beach Concours d'Elegance and Monterey Car Week event is known for hosting concept vehicle launches. It is also an attractive avenue for special edition car debuts.
The upcoming BMW Z4 debut is expected to come in its concept form but the brand has not released any official statement confirming it will just present a concept model or a production model. However, speculations abound and are predicting the new roadster will debut in a concept form to create more appetite for the final model. #teaser photo