Steam Sale: Halloween, Black Friday, and Winter Sales details leaked
A new set of leaks revealing the schedules of the upcoming Steam Sale surfaced online.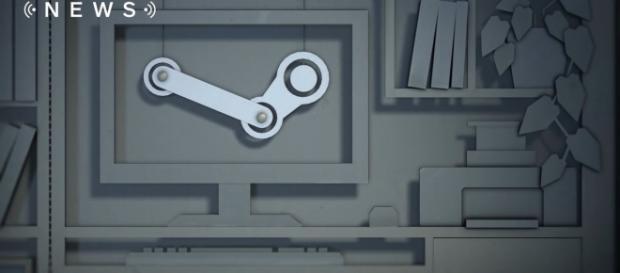 Details of the upcoming Steam Sales were leaked online ahead of the company's official announcement. To some, the event is not really that major while others look forward to the schedule to go on a game shopping spree. The sale is a great chance for gamers to get excellent games at relatively cheap prices. Most often, after the sale, gamers realized that they have already cleared their wallets. For gamers who are looking forward to these events, a new leak claims to have the details on when the sales are going to happen.
Latest leak
On her official Twitter account [VIDEO], Laura Kate Dale of Kotaku UK shared the details of the upcoming Steam Sale for 2017.
The tweet contains an image of what appears to be the dates of the upcoming events. The news editor revealed that the #Steam Halloween Sale is scheduled to start on October 26 and will run until November 1. On the other hand, Black Friday Sale will start on November 22 and will end on November 28. For those who were not able to take advantage of the special offers during the two events, they can still try their luck on the Winter Sale, which is scheduled to start on December 21 and will end on January 4 next year.
Other details
The dates of the upcoming events, especially sales are revealed to the developers ahead of time. This is most likely why the schedules are now available online. The same information was also posted on Reddit [VIDEO]by a user named DarkMio but it was taken down. However, it appears that Eurogamer has verified the claim and found it legitimate.
With the Halloween Sale just a few days away, fans can expect horror games will get the best prices soon. Based on the previous Halloween sales, there are other titles included in the sale that do not belong to the horror genre.
For those who are not familiar, the Steam Sale is an annual event that happens on Steam. During this event, a plethora of titles are offered at a cheap price for a short period of time. Some discounts can go for as low as 90 percent. Every year, the company offers sales for every season. Based on the previous history of the event, the store usually experiences downtime due to the heavy customer traffic.
The latest leak is not yet official and Valve has not yet made a comment about it. Regardless of the accuracy of the schedule, the events will still happen around those dates. Gamers are expecting that the upcoming Steam Sale would offer more variety of titles. So for those who have not yet decided to purchase their favorite games, the upcoming events are the best venue to make that decision. #Steam Black Friday Sale #Steam Winter Sale