'Destiny 2: Curse of Osiris' DLC: Bungie confirms new raid, weapons, and more
A Bungie executive officially revealed details of the 'Curse of Osiris' DLC for 'Destiny 2,' which reportedly includes new weapons, a raid, and more.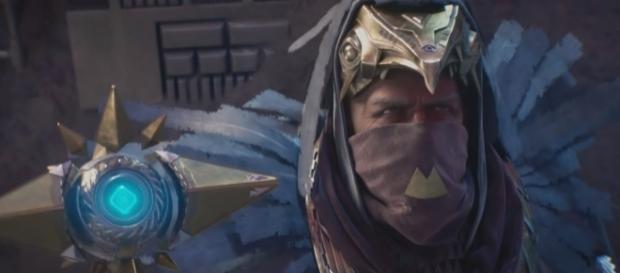 The Paris Games Week expo is currently, ongoing along with several new game reveals and updates. Sony stole the spotlight with their PlayStation Media Showcase, which supplied attendees and live-stream viewers with more reasons to side with Sony. Some of the notable reveals during their presentation included gameplay footage of "God of War," a new gruesome trailer for "The Last of us Part 2," and the first reveal trailer for Bungie's "Destiny 2: Curse of Osiris." Fans of the sci-fi FPS were obviously thrilled to finally see the notorious warlock Osiris in action. The trailer for the sequel's new expansion contained notable content like new weapons, new gear, and what appears to be a new raid.
'Curse of Osiris' and 'Destiny 2' new raid
The "Destiny 2: Curse of Osiris" reveal trailer flaunted a lot of new content for Guardians to look forward to. Moreover, it also teased something fans have wanted even before the sequel came out. Similarly, users wanted to confirm if Bungie included a new raid, along with the new content. Luckily, Executive Producer, Nya Shirzad, officially discussed several key details about the shooter's first expansion DLC. The Telegraph claims that Shirzad shared new information during a closed-door demonstration at the expo.
Just like its first installment, "Destiny 2" will also raise its level cap in the "Curse of Osiris" DLC. It was noted that the character and power level numbers will increase to 25 and 330 respectively. Additionally, Shirzad wanted Guardians to know that a new main quest, activities, strikes, missions, and most importantly, a brand new raid activity will be included for everyone to tackle.
Story and characters
As the name of the expansion suggests, the main story will focus on Osiris, a powerful Warlock, as well as the mentor of the Vanguard, Ikora Rey.
The game's lore notes that he was apparently captured by the Vex and trapped within time. The new story will obviously begin after the main campaign's story concludes, wherein Ikora sends your team to Mercury to search for her master and to find a way for "humanity to fight back against the Vex." New and familiar faces will be added such as Osiris himself, his Ghost, Sagira, and Brother Vance. A former exclusive (for teams who completed the Trials of Osiris flawlessly) social space, and The Lighthouse will become available for all Guardians, along with a new map called the Infinite Forest.
New gear and weapons
Based on the information shared by Nya Shirzad, "Destiny 2: Curse of Osiris" will have a theme centered on the Vex. As an added treat, the reveal trailer apparently teases the return of a couple of popular weapons from the first installment. The footage shows a clip of two Guardians armed with what looks like the Jade Rabbit scout rifle and Telesto fusion rifle. Other fan-favorites that are speculated to make a comeback are the Thorn Hand Cannon, "Vault of Glass" exotic weapon, and the Vex Mythoclast.
The first DLC expansion is slated to come out on December 5, 2017 for all platforms.