Tokyo Game Show 2017 Day 4 showcases Call of Duty, Code Vein, and many more
Rate this title
The last day of TGS 2017 was still very busy with more games to discover.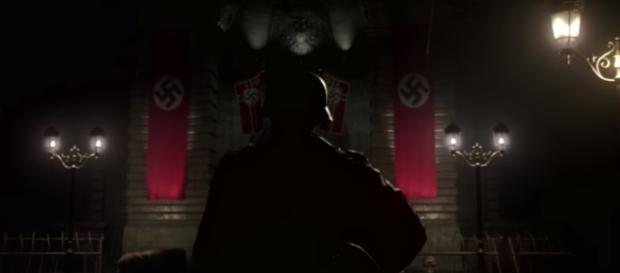 The Tokyo Game Show 2017 is one of the biggest gaming events this year. In its last day, the convention went all out and featured more upcoming games for this year and beyond. Many gaming companies set their booths and offered the fans a glimpse of what they could expect
SONY's booth
Sony showcased a lot of games this year with a massive booth that was doing its best to make their fans happy.
This year, the gaming company highlighted their PlayStation VR. With this new add-on coming to their system, Sony put out the "Gran Turismo Sport: Summer Lesson" to have people experience what it's like to play the game on the VR. The fans at the event seemed to love the game with a ton of positive feedback from the audience.
Aside from their new VR Helmet, Sony also showed the fans their upcoming games.
"Call of Duty: WWII" was also featured in their booth. The upcoming limited edition game for the PlayStation 4 was given its own stand at the event. However, what really stood out in their giant booth was "Gran Turismo Sport" and the highly anticipated "Detroit: Become Human."
"Detroit: Become Human" is a futuristic detective game with a neo-noir style. The series follows three androids who have to do their own missions. The game is set to be released in 2018 for the PlayStation 4.
"Gran Turismo Sport" is one of the highly anticipated games for the VR. The title will have the same engine as the "Gran Turismo 6" and will be the first in the series to use the VR system. It will feature three game modes, a selection of 177 cars, and 19 confirmed locations to race on.
The game is set to be released on October 17 in North America.
Bandai-Namco and Konami
Bandai-Namco went all out as well this year. A lot of their games focused on the Anime inspired titles like "Dragon Ball," "Naruto," and the "Gundam" series.
However, what really stood out at their booth was the games for their much mature audience. One of these is "CODE VEIN." The upcoming game is set in a dystopian world where the protagonist will take a role of a vampire. Players must consume the blood of the dead to survive the post-apocalyptic world. "CODE VEIN" is set to be released in 2018 for the PlayStation 4, Microsoft Windows, and Xbox One.
Konami's booth was mostly dominated by mobile games and arcade. However, they did feature a game called "Anubis: Zone of the Enders." The remastered version of the "Zone of the Enders: 2nd Runner" will be released for the PlayStation VR in 2018.
Click to read more
and watch the video
or