'Pokemon Go' iOS Update brings two much-awaited fixes and features
A couple of new features are added to 'Pokemon Go' with the latest update that will improve gameplay experience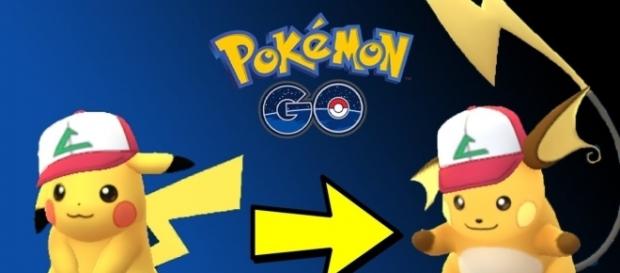 A few days ago, "Pokemon Go" rolled out an update. However, the update was only released on Android and was not available for iOS devices. It was only recently that the 1.45.0 version of the game was released on these devices. The previous updates to the game fixed several issues that players have been facing. While the most recent version did not introduce massive changes to the game, it released the much-needed features and fixes that improve the total gameplay experience.
New features
Version 1.45.0 of "Pokemon Go" on iOS devices introduces a couple of new features. These new additions do not necessarily change the game.
However, they certainly improves the game quality and the way it is played. One of the brand new features is the modification of the search function [VIDEO] of the popular augmented reality title.
Players can now search within the game using the keywords Defender and Legendary. This is very helpful in narrowing down the choices and filtering results. Through this brand new search feature, players can just type in the term Legendary and remotely feed their Legendary pocket monsters. It can also aid in locating powerful creatures in a fast and easy way.
In addition to the new keywords in the search function is the brand new way of recording items. The latest update enables players to record the items they collected from the Gyms and Raid Battles. These items can now be saved in the Journal.
Players can use this to keep track of the items they recently obtained. In the past, players only got a short glimpse of the rewards they have earned before proceeding to the capture screen of the Raid Boss.
Bug fixes
The latest update also rolls out several bug fixes in the game. One of the significant fixes included in the latest update is the problem with the image assets not properly loading. For a month, this bug has been causing players' frustrations. Most of the time, players would encounter this issue when scrolling in the Pokedex.
The image asset not loading properly is the reason why some players were not able to join in Legendary Raids. It is worth noting that several days before this update was released, Niantic Labs resolved this issue by fixing the side server. Fans are hoping that with the latest update, they can now join Legendary Raids. [VIDEO]
The image fix will also resolve the bug affecting different versions of the game's iconic mascot—Pikachu. There are times when the player would notice that Pikachu loses or switches its hat. This issue troubles trainers because Hat-Wearing Pikachu in "Pokemon Go" is rare and can only be caught in the wild. #Hat-Wearing Pikachu fix #Image Asset fix #Pokémon GO