'Overwatch': Bug in Competitive Play bans innocent players
Apparently, over hundreds of players have already been season banned due to a bug in the competitive mode.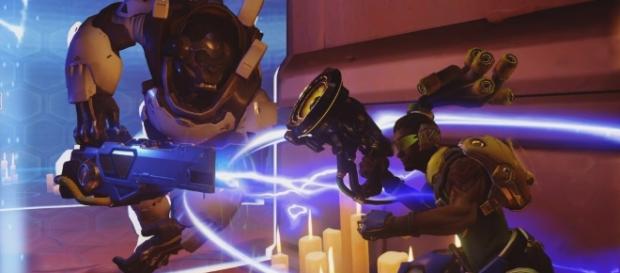 Blizzard has been on the roll lately, introducing a number of tweaks and updates in "#Overwatch." But perhaps the most noticeable one is the stricter implementation of season ban. Once a player receives this punishment, he/she may no longer join Competitive Play until the next season.
Apparently, some "Overwatch" players are getting season bans [VIDEO] even though they did nothing wrong. According to Engadget, this is a result of a bug that has already affected hundreds of accounts. Here is everything about this recent update in a nutshell.
Bug causing season bans
Blizzard announced recently that among their goals in the game was to lessen the level of toxicity in Competitive Play.
This seemed to have affected the entire gameplay experience, as some players tend to either leave or throw the game. The studio, in hopes of remedying the issue, finally decided to implement a much stricter punishment: season ban. Unfortunately, it is wreaking havoc in the game, as the new ban arrived with a bug.
This glitch seems to ban innocent players in "Overwatch," preventing them from playing the competitive mode [VIDEO]. In a Reddit post, the bug appears to be triggered by someone leaving just right after the competitive match is loading. The screen will get stuck on the "Waiting for Players" state, but any attempt to load the match just fails.
Blizzard releases official statement
At first, most players were having difficulty confirming if it was a bug since only a few got targeted.
Interestingly, Blizzard admitted in an official statement, confirming that the issue existed. The developer promised to introduce a fix and revealed that the development was already working on it. Unfortunately, the studio was not able to provide a certain timeline. As for players who got affected, Blizzard promised to lift the bans as soon as possible. They also assured everyone in the community that the sudden change in skill ratings would be corrected.
The video game company further announced that there were over 200 affected "Overwatch" accounts. They would also continue to provide assistance to anyone who has submitted tickets on the official support page. While this was quite disappointing, some players were still glad [VIDEO] knowing that permanent bans would soon be working. In a report from Kotaku, the studio also mentioned recently that they would look at the possibility of permanently banning players from playing the game. Although the developers did not provide any specifics, they assured the fandom that they would look into every option just to keep the game toxic-free. #Blizzard Entertainment