'Fire Emblem Warriors' reveals DLC packs
The upcoming game is keeping up the hype train by releasing the details of their DLCs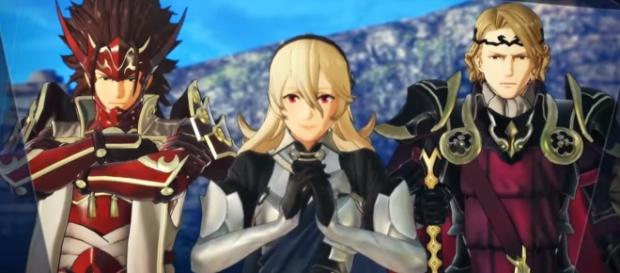 "#Fire Emblem Warriors" is almost here. The upcoming game for the Nintendo Switch and 3DS is one of the highly anticipated games of the year. Because of its massive fan base and approaching release date; Nintendo is keeping the hype train going by revealing several game details bit by bit.
This week, the company releases new information regarding the upcoming game. They revealed future downloadable content details, the pricing, and release dates. Here's what you need to know.
Downloadable Content
This week, "Fire Emblem Warriors" finally shared some information about their upcoming downloadable contents. Details revealed that players can get the DLCs in several ways in different packs.
The first content is the DLC Pack number one. Not much is revealed in terms of storyline, but the pack will contain contents inspired by "FE: Fates." The first DLC is set to be released this December and will be on sale at $8.99.
The second one is the DLC Pack number two. Details revealed that the content will bring many characters and items from "FE: Shadow Dragon." The second DLC is set to be released in the February of next year and will be on sale at $8.99.
The last one is the DLC Pack number three. The content will be themed around the beloved "FE: Awakening" which many fans are sure to enjoy. The last downloadable content will be available in March 2018 and will be on sale at $8.99.
If you're a massive fan of the series and would like to buy all the contents in one go, then "Fire Emblem Warriors" #Season Pass will be the right choice for you.
The Season Pass will include all the DLC packs which will be readily available when they are released. Purchasing the Season Pass will also give players a special bridal costume for Lucina. This package will be available on October 20 at $19.99.
The DLC packs will contain a lot of new playable characters and weapons for the players to enjoy.
Amiibo and new characters
Other than their downloadable content "Fire Emblem Warriors" also announced new characters from the game. At the Tokyo Game Show 2017, Nintendo revealed that Tiki, Caeda (Both from "Shadow Dragon"), and Celica ("Echoes/Gaiden") will join the cast of heroes in "Warriors." The three will join the recently revealed Lyn to become playable characters in the upcoming game.
"Fire Emblem Warriors" will be released for the Nintendo Switch and 3DS this October 20. On the same day of its release, Tiki and Chrom's new Amiibo will also be launched. The game is said to be compatible with the rest of the currently available "Fire Emblem" Amiibos. #fe warriors dlc