'Destiny 2:' Director responds on shaders, Nightfall dates, challenges
Luke Smith finally responds to 'Destiny 2's' shader debacle that has angered most of the fans.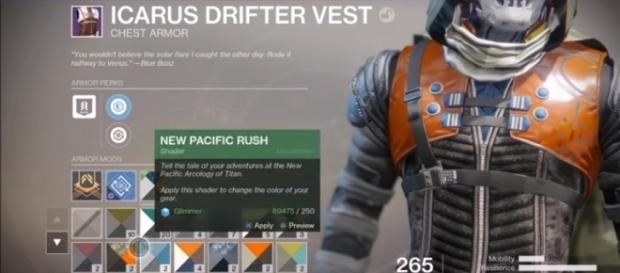 "Destiny 2" has finally been rolled out to fans and the reception has been overwhelming. However, several players are quite furious about one of the game's aesthetic attributes, which puts the first-person shooter in a bad light.
The "Destiny 2" player base has expressed their disdain for the new shader policy of the game as they are now deemed single use. As a result, most of the players stated that they won't be making any in-game purchases until the ruling is reversed.
The game's subreddit was also flooded with posts regarding shaders with the most notable dubbed "Do not spend a single cent on micro transactions until shaders become unlimited use." The post even pointed out that the original shader system in the first game was far better compared to the one in the current title.
The director answers back
That being said, "Destiny 2's" Luke Smith finally responded to the growing concerns over the shader fiasco. The game director stated that shaders will be earned during gameplay. This means that players will have to work for it as these shaders can be earned through in-game purchases, chests, engrams, and through level ups. Smith went on saying that they expect players to be "flush with shaders as they continue to play."
Nightfall Strikes and Faction Rally
Meanwhile, details about the game's first ever Nightfall Strike has been released.
Per the post on "Destiny 2's" website, the first weekly strike with the moniker "The Arms Dealer," will have players "shut down the operations of an ironmonger providing weapons to the Red Legion."
Modifiers are for the players to discover by the time the first Nightfall goes live. However, challenges for the looming skirmish were already rolled out. The challenges include Unbroken where players need to complete Nightfall with three deaths or less. Trash the Thresher is also another challenge the requires players to shoot down the Thresher while they battle it out against Bracus Zahn.
Speed of Dark, on the other hand, can be achieved by completing Nightfall with only five minutes remaining.
Week 2 of the Nightfall Strike will be dropped on September 12 at the Inverted Spire. The next will be on the September 19 at the Exodus Crash and the fourth one will be on September 26 at the Pyramidion. Faction Rally will also go live on that date, though information about that game mode is still hard to come by. Check out a video about the game here:
Check out a video about the game here: