'Dead by Daylight': Michael Myers and Laurie Strode are coming to PS4 this week!
The Halloween DLC of 'Dead by Daylight' finally gets a release date for the PlayStation version of the game.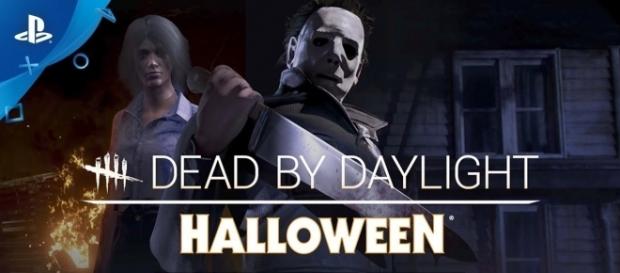 The much awaited Halloween DLC of "#Dead by Daylight" for PlayStation 4 will finally be released. The latest news was announced by the game creators during their latest developers' stream.
Release date
#Michael Myers and Laurie Strode are finally coming to the PlayStation 4 version of "Dead by Daylight" on August 25, 2017. These two iconic characters are included as add-ons in the upcoming Halloween DLC of the horror-survival title. The downloadable content is inspired and themed after the iconic horror film and will roll out a new killer, a new map, and a new survivor.
The same expansion has been previously released to the PC players.
The long-awaited release will surely please PlayStation 4 players who are itching to run through Haddonfield in terror or stalk victims. While the DLC is already scheduled to arrive in the Japanese console, players using Xbox One will have to wait a little more for the downloadable content. So far, the game developer has not yet released any statement about the release date of Halloween DLC to the Microsoft console. They are currently waiting for the content certification for the console.
Other details
Interestingly, the name Michael Myers will not be on the roster of characters. His character is concealed under the name The Shape. This is the same name that was used in the first and second movie installments in the credits. In the original script, John Carpenter refers to the iconic killer using the same name.
In order to effectively play Michael Myers in the game, players must need to understand his abilities and how he functions.
In the horror survival title, Myers is described as an obsessed mechanic. This means that he has unbelievable focus once he is hooked on a survivor and he will do everything to track it down unceasingly. This DLC is somewhat similar to "Friday the 13th: The Game," which gives the player the control of the iconic character, Jason Vorhees. In this expansion, players will take control of Michael Myers.
Lullaby for the Dark
Meanwhile, "Dead by Daylight" recently received the Lullaby for the Dark DLC. The downloadable content introduced a new killer dubbed as The Huntress. He is depicted as a loon who sports a creepy rabbit mask and hurls axes to her victims. The DLC also contains a new map called Mother's Dwelling where The Huntress resides and stalks her unknowing victims. In addition, a new survivor is also featured in this content in the person of David King. #PS4 Halloween DLC