Xbox Game Pass to offer 7 additional titles you just can't resist
Join the Xbox Game Pass and get unlimited access to your favorite Xbox One and Xbox 360 games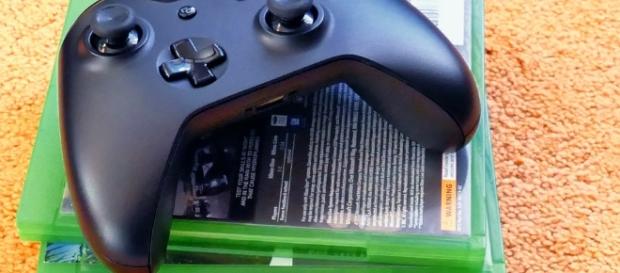 Are you a member of the Xbox #Game Pass feature? Because next month, Microsoft is about to release seven additional titles, and they maybe something you don't want to miss. Starting August 1, 2017, players can take advantage of these new titles mainly "Dirt Rally, " "Dead Rising 3," "Limbo," "Ultratron," "So Many Me," "Metal Slug XX," and the "Pharaonic" game. For those who aren't members of the feature yet, you can take advantage of the 14-day trial, wherein monthly charges of $19.99 will follow after it expires.
The #Xbox Game Pass gives players access to some of Xbox's best games with over 100 titles to choose from. For a minimal amount of $9.99 a month, fans will get this unlimited access to games without having to buy them at their regular price.
Some of the featured games in the Xbox Game Pass include:
"PAYDAY2: CRIME WAVE EDITION"
"Halo 5: Guardians"
"Saints Row IV: Re-Elected"
"NBA 2k16"
"Knight Squad"
"Farming Simulator 15"
"DmC Devil May Cry: Definitive Edition"
"Mad Max"
Other titles in the Microsoft feature
Before the seven titles scheduled for release on August 1, 2017, the Xbox Game Pass added seven sets of titles and they include "Dead Island Definitive Edition," "Resident Evil 6," "F1 2015," "The Flame in the Flood," "Guacamelee! Super Turbo Championship Edition," "Bard's Gold," and "Monaco: What's Yours is Mine." Take note that the feature is a combination of titles from the Xbox One backward compatibility list as well as current Xbox One games.
Also, the Xbox feature is limited to 30 countries where the Microsoft gaming platform is available.
You may want to check your region if it's included at the official site. Interestingly, players don't need to have an Xbox Live Gold membership to join this particular Xbox service. Unfortunately, the feature is not available for Xbox 360 players, but rest assured some of the console's game is slowly being adapted via the BC feature.
Advantages of joining the feature
Other features included in the perks of joining the feature include incredible discounts on Xbox One games. Currently, the Microsoft feature now has more than 100 games on its list and it continues to expand as more titles are added. There is no limit when you download games on the feature. According to Xbox, the only issue here is the capacity of the player's hard drive to contain such volume of games. Take note that once you let your subscription expires, downloaded games will not be available. #Xbox 360 Games