'PS4' and 'Tekken 7' dominated the sales chart for June
With the recent releases of new games and consoles, Sony proved that it is still the King of Games.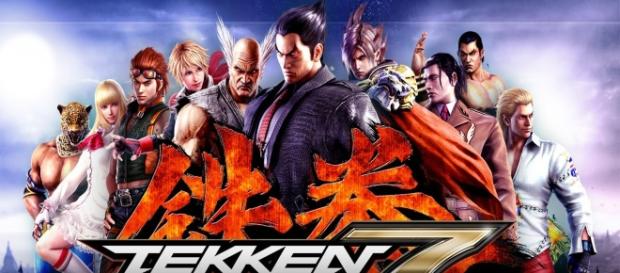 Fighting games were very popular in the late '90s. Students, upon finishing their classes, will hurry up and make their way to the nearest arcade houses or the comforts of their home. That is why gaming companies such as Nintendo, Sega, and Sony were very popular. However, as the time passed by, fighting games became lesser and lesser popular.
Impact to the gaming industry
Now, these games are making their way for a comeback. Just this year, there were a lot of remakes and installments made for the favorite fighting games. Last June, "#Tekken 7" fight its way to the gaming industry. According to the NPD group, it was the top selling game in the United States, just followed by the recently senior rater "Injustice 2."
"#Grand Theft Auto V" also speed its way as the Top 3 in the list, making strong sales from the Xbox One and PS4 users.
Even if it was released in 2014, a year after launching on Xbox 360 and PS3, it still proved that it could race to the top.
The month of June has left quite a significant impact on the gaming industry. The sales for the video game market increased, thanks to the release of "ARMS" and "Tekken 7." Until now, these two games are still performing well.
According to the news from Comic Book, the NPD recently reported the results for the month of June. Sony's PS4 is still in dominant when it comes to their hardware sales.
The king of the consoles
Thanks to the introduction of the gold-colored CUH-2000, the slim model as well as the 1TB hardware it came with, the new PS4 became an instant hit for gamers. With an introductory price of $249.99, Sony again proved that the price of their item is totally worth it.
The sales for the new PS4 increased by almost 19% year after year. Even with the release of Nintendo Switch, Sony still proved that the PS4 is still the King of the Consoles.
Tekken 7
As far as the game is concerned, "Tekken 7" is no doubt the King of the sales for June. The game introduced a new gameplay as well as the new character that gamers were waiting for: Josie Rizal.
The list
Here is the list of the top 20 best selling games for June 2017 in the United States. This list shows the revenue made for physical as well as digital copies except for the games "Arms," "The Legend of Zelda: Breath of the Wild," "Mario Kart 8, and "The #Elder Scrolls Online: Morrowind." It also does not include the average sales made for "Overwatch" PC version.
Tekken 7
Injustice 2
Grand Theft Auto V
Crash Bandicoot: N. Sane Trilogy
Arms (digital sales not included)
The Legend of Zelda: Breath of the Wild
Mario Kart 8
Overwatch
NBA 2K17
Horizon Zero Dawn
Tom Clancy's Ghost Recon: Wildlands
Call of Duty: Black Ops III
MLB 17: The Show
Tom Clancy's Rainbow Six: Siege
Call of Duty: Infinite Warfare
Battlefield 1
Minecraft
The Elder Scrolls Online: Morrowind
FIFA 17
Forza Horizon 3