'Breath of the Wild' DLC 2: Link's still the star, but we'll know more of Zelda
'The Legend of Zelda: Breath of the Wild's' next DLC, 'The Champions' Ballad,' will give us a look inside Princess Zelda's world.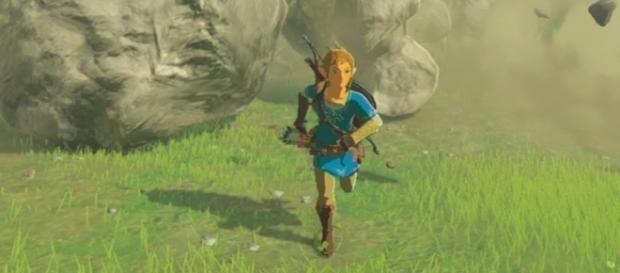 The size of "The #Legend Of Zelda: Breath of the Wild" has gone up from huge to unbelievably enormous. The game has made a name for itself as one of the best games ever, and players aren't bored. No one's complaining over the lack of action either, even more so with the recently added Hard Mode (Master Mode overseas), and it will have its very own save slot. As if this is not enough, series producer Eiji Aonuma wants players to have even more. The next DLC to arrive called the "The Champions' Ballad" is making rounds on the internet right now, and while players will still be cruising the expansive world as Link, it promises more information about Princess Zelda.
Mr Aonuma confirmed you'll still play as Link in The Champions' Ballad, but learn more about #Zelda along the way pic.twitter.com/DvRbvQuOeb

— Nintendo of Europe (@NintendoEurope) July 7, 2017
The ever-expanding world of Zelda
The news comes just days after the release of the first DLC pack called "Master Trials." "The Champions' Ballad" DLC, on the other hand, will be released later this year for Wii U and #Nintendo Switch. The mint footage was showcased as part of the Japan Expo, where Aonuma also teased about the story focus and playable characters.
The full transcript or video of the producer's interview isn't available at this time, but Nintendo Europe was kind enough to tweet out a few morsels. As the name of the next DLC implies, fans should expect "Breath of the Wild's" Champions – Mipha, Daruk, Urbosa, and Revali.
"The Champions' Ballad" will also direct its spotlight on Zelda, but she won't be a playable character yet. Aonuma himself confirmed that players will still take on the role of Link. There's a footage of the princess travelling through a snowy pass on horseback, and standing in front of an imposing Gerudo lineup.
More Zelda perks
To spice things up a bit, Nintendo announced a new unlockable item for Link - his lobster t-shirt from "The Legend of Zelda: The Wind Waker will return in "The Champions' Ballad," and another Zelda art book is on the way, focusing on "Breath of the Wild." This holiday season, the game will be getting a new dungeon, a new original story and a few other surprises. What's more, Nintendo also announced the upcoming amiibo of the four champions from the game for release during the holiday season as well.
Thanks to the Wii U Cemu emulator, even PC players can enjoy "Zelda Breath Of The Wild." The latest public release of the emulator introduced more improvements to the game and it is finally playable from beginning to end. The upcoming DLC is scheduled for a vague Holidays 2017 release, available if one purchases the expansion pass for $20. #Video Game