'Birthdays the Beginning' adds new decoration DLC doll Prinny, Riki, and more
The famous penguin from the underworld is crossing over to the relaxing game that talks about simulation and life.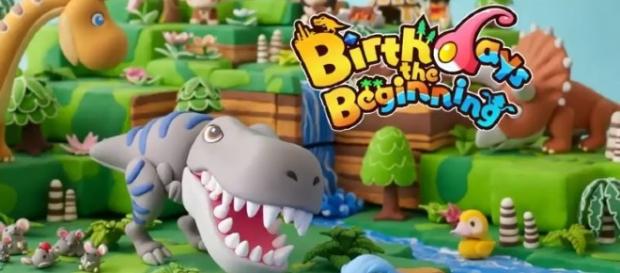 Yasuhiro Wada, the creator of "Birthdays: The Beginning" added new decorations to the game, NIS America announced. These additions include Prinny doll, Desert Rat set, Kunio and Riki set, World Flag set, World Monument set, Zen Garden set, and much more. These downloadable contents (DLC) are available now on Sony's PlayStation 4 in North America and Europe.
On the other hand, the same downloadable content for the Steam version is yet to be announced. These decorations are ornaments and do not have effects in-game. Even though they are ornaments, the color and memories that these decorations bring are enough to brighten up the mood.
Downloadable contents
Here are the downloadable contents, which were released in North America last week:
Prinny doll - a tribute to the lovable "Disgaea" penguin mascot. It was released on July 28.
World Flag set - this DLC contains flags of Japan, Sweden, America, Canada, UK, Netherlands, Italy, Germany, Spain, South Korea, France, China, and Russia.
Kunio and Riki set - just like the name of the set, this contains characters Kunio and Riki, prolific high school punks.
World Monument set - this DLC contains the Wonders of the World such as the Pyramids, Totem Pole, Stonehenge, Moai Statue, Obelisk, and Chichen Itza.
Zen Garden set - just like the name of the set indicates, this contains the essential elements of a zen garden. The following are: stone lanterns, pond, bridge, fence, gate, large bushes, and sozu.
Cube Creator DX set - this DLC contains Cube & Animals, Cube & Monsters, and Cube & Brothers.
Desert Rat Squad set - this DLC contains Desert Cat and Desert Rat items.
What is 'Birthdays: The Beginning?'
The title "Birthdays: The Beginning" pertains to something that begins from nothing.
Game creator Yasuhiro Wada notes that the title has two parts: first, the word "birthdays" means that the game involves time and revolves around it. Players can speed up or slow it down, depending on their choice. Second, the word "beginning" means the start of something from nothing.
Players can manipulate structures, temperatures, humidity, and other factors of the world. By doing this, they can trigger some evolution. In turn, these creatures or organisms either turn to something else or die, depending on how the players set the aforementioned factors. "Birthdays: The Beginning" is now available on PlayStation 4 (the PC version will be on Steam).
Click to read more
and watch the video
or