'Rocket League' to arrive on Nintendo Switch with cross-network play
Rate this title
'Rocket League' devs believe that cross-network is the future of gaming.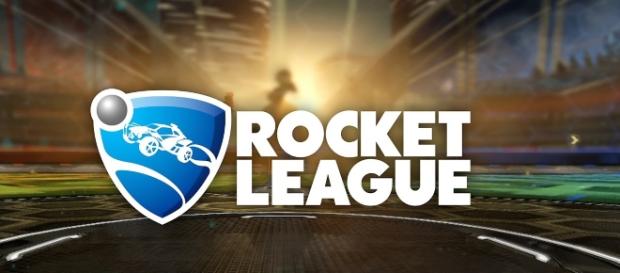 This year's Electronic Entertainment Expo (E3) came with tons of exciting revelations and surprises from video game developers. One of this is Psyonix's "Rocket League," a massively soccer-race car hybrid game. The most interesting part is the studio's announcement of bringing the title to the popular Nintendo Switch.
But more than the platform, "Rocket League" will be developed with a cross-network system. This basically allows players to play online with users using either Xbox One or Windows PC. This may not really come as a huge reveal, as the studio has hinted already about it in the past. Still, it is an exciting thing to look forward to.
Cross-network system explained
There have been several developers who voiced their interest towards the system. However, most of them were afraid of making it possible. Not because it is a complicated feature, but the process of getting an agreement between gaming platforms is a rigorous task. As a matter of fact, Sony was the first to reveal that they do not intend to include their PlayStation consoles on this integration.
However, the very own president of Psyonix Jeremy Dunham iterates that implementing a cross-network play in "Rocket League" is a necessary progress. For him, it is the future of gaming. It is the kind of change that developers, studios and even publishers should be willing to move forward with. Because whether they like it or not, the technology is bringing all of them towards it.
Besides, the benefit the system offers is one of a kind.
How Cross-Network play works in 'Rocket League'
Dunham explains that cross-network play can be likened to smartphones. He says that if he has a "Samsung Galaxy" and his brother has an "iPhone," it does not mean they cannot call each other. While each of them bought the devices according to the designs and/or software, the hardware both work for a single purpose: to make calls or texts.
Ironically, the biggest partner the "Rocket League" developer has is Sony, one of the industry's biggest hold-outs when it comes to cross-networking. Dunham claims that he and his team are still trying to push the tech giant into the topic. But regardless of the outcome, they are bringing the system above to the game. So far, they are happy knowing that both Microsoft and Nintendo are totally onboard with the integration. Anyhow, it will just be a matter of time before this kind of gameplay experience will dominate the industry.
Click to read more
and watch the video
or