Ansem voice actor hints 'Kingdom Hearts III' probably a no-show at E3
'Kingdom Hearts III' might have some sort of presence at E3 2017, but one of the game's voice actors says we shouldn't expect a release date reveal.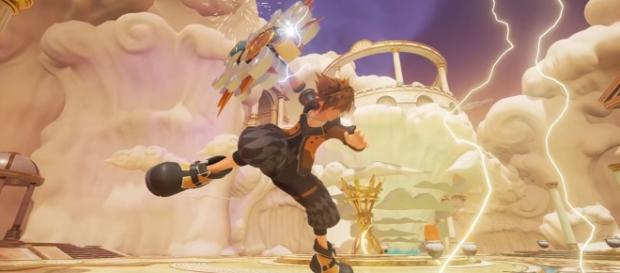 It's been so long since any significant "Kingdom Hearts III" news made the headlines. The last time was at E3 2015, so it's just natural for fans to expect something big coming next week – at E3 2017 to be exact. But, should we take Richard Epcar's reply to a fan on Twitter seriously, it seems we're up for another year of disappointment.
For the uninitiated, Epcar has done some massive work in the gaming industry. He is most popular to gamers as villains Ansem and Xehanort in the "Kingdom Hearts" titles, as well as the voice of Joker in "Injustice" and "Injustice 2." As if that's not enough, he also voiced Raiden, Zengetsu, Batou, Ben Dixon, Myotismon, Skywarp, and dozens more, it would probably take a full article to list them all.
That said, Epcar on Twitter crushed hearts Monday, when he sent a reply to a team member of "Kingdom Hearts" fan site KH13. It all started when @ToominatorKH13 said: "Guys. I can feel it. This time next week I think we'll know KH3's release date," to which Epcar replied.:
Uh...no...sorry

— Richard Epcar (@RichardEpcar) June 6, 2017
Fans weep for 'Kingdom Hearts III'
It's worth noting that Twitter is home to a chockfull of loose-lipped individuals, but Epcar is Ansem, which makes his tweet having a bit of a weight. Of course, him voicing the character doesn't make his tweet an official word from #Square Enix, and it's pretty vague too, considering @ToominatorKH13 didn't even mention E3.
However, nothing else is happening next week, and it's safe to say every gamer and geek on Earth have their eyes and ears locked at E3, hoping for news and reveals.
For "Kingdom Hearts" fans, it's KH3 news they're waiting for. More specifically, its release date.
Some people on the thread were still hopeful though, with one user with the handle @SaintsGhost saying: "I expect we may see some footage at E3, maybe a release window, but not an exact release date. Release Windows are typical for this series." One fan simply gave up, and tweeted: "This makes me so sad I should just succumb to the darkness."
No KH3 in 2017
To those who missed it, an investors document, which was spotted by NeoGAF users in April, shows "KH3" and "Final Fantasy 7 Remake" listed under a vague"FY2018 and beyond" bracket. In a recent Square Enix financial briefing, CEO Yosuke Matsuda explained that both "Final Fantasy VII Remake" and "Kingdom Hearts III" will be released sometime "in the next three years."
In any case, KH3 is still in development, which means its release date is anybody's guess at this point. #Kingdom Hearts 3 #Video Game