Fired from your job? Burger King will give you free Whoppers
The free burgers will be given, provided the customer will do a consequential act.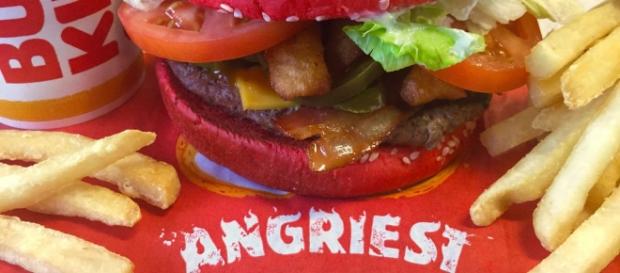 Famous fast food restaurant Burger King is offering a treat for employees who just got Fired from their jobs. Business Insider reported that the fast food chain offers this treat, along with a free gift card as long as customers announce the firing publicly.
The burger chain announced the deal known as the "Whopper Severance Deal" last Tuesday. In order to get the free Whoppers, eligible customers will have to visit LinkedIn and post a status that reads, "I got fired. I want a free Whopper." Then, they just have to add the hashtag Whopper Severance.
Once this has been posted publicly, the restaurant will send a link that will let customers sign up for the delivery of the free burgers.
The package will include the free Burger King gift card. According to Business Insider, the company has up to 2,500 Whoppers waiting to be given to qualified customers for free.
Anybody can join
Thoughts about whether or not Burger King will do a background check to confirm, Elite Daily said that it is unlikely that the Fast Food Chain will confirm if the person worked in a particular company. The restaurant is expecting many of their loyal patrons to join the promo, aside from actual employees fired from their jobs.
It will be challenging for the company to sift through the applications, and disqualify people fired for particular reasons such as sexual harassment, violent acts, or breaking the law, the report added. This lenient policy for the promo will allow more people to participate and join.
Ever been fired? Fire is kinda our thing. Your chance to get a free flame-grilled Whopper at https://t.co/5vnMycW01f #WhopperSeverance pic.twitter.com/1e8ZyxXvX9

— Burger King (@BurgerKing) August 29, 2017
Fired and flame-grilled burgers
Burger King told Business Insider that they played on the idea of their food being flame-grilled, and therefore associated it with "fire." For over six decades, the various branches of this restaurant have used real fire to cook their food. While being fired from a job is a negative thing, fire-grilling is a positive thing for the fast food chain, the company noted.
The "Whopper Severance Deal" began on August 29 and will end on Friday, September 1. The official website stated that once there are 2,500 entries that have been submitted, the promo will end and no other prizes will be given out.
Successful entries, or the first 2,500 entries, will receive a gift card that they can redeem in-store for a Whopper sandwich from participating branches in the United States. Winners will be notified via email and prizes are non-transferable, the official website added.
Click to read more
and watch the video
or