McDonald's unveils luxurious designer burgers, sweet choco-flavored Apple pies
Meanwhile, the fast food giant is reportedly closing down more than 100 stores in India over disputes.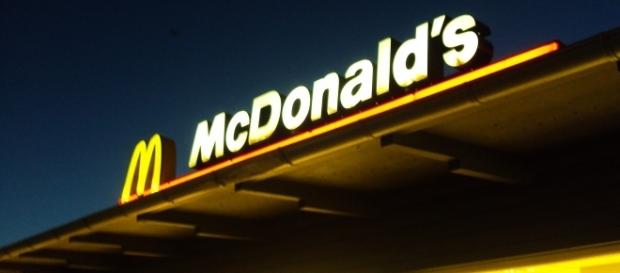 #Fast Food Chain McDonald's has recently introduced its new designer burger boxes, inspired by red carpet gowns worn by famous celebrities. The restaurant giant is up for exciting surprises this year, as it teams up with a fashion icon to create burgers that fans and customers have not seen before.
United Kingdom-based publication #The Sun reported that #Mcdonald's created new gourmet burger boxes for its "Signature Collection." It partnered with "Britain's Next Top Model" judge and a renowned name in fashion Julien Macdonald to create the boxes that will be available in over 900 McDonald's stores.
Luxurious style
The new designer boxes are totally different from the usual burger boxes that are flat and simple.
The packages that Julien Macdonald created contain his distinctive crystal detailing and embellishment pieces, combined with the iconic logo of the fast food chain.
The boxes will house premium-made hamburgers that will reportedly come in three different tastes, Classic burger, BBQ-flavored burger and Spicy burger. These flavors were made with the finest ingredients and 20-mm thick patties, The Sun added.
The creator said that he drew inspiration for his designs from red carpet dresses. Julien Macdonald is a designer that has worked with celebrities such as Taylor Swift, Kim Kardashian and Jennifer Lopez.
Choco-flavored Apple pie
Meanwhile, McDonald's is also currently testing a new dessert that will offer customers a different flavor for its iconic Apple pie. According to a report in TIME, the fast food chain has officially announced its new chocolate-favored Apple pie.
Instead of just containing the classic apple slices inside the pies, the new product will add sweet chocolate flavor inside the pastry. TIME reported that the newly flavored pies only cost around $2. They will be available in selected stores.
Thrilled to collaborate with @McDonaldsUK to create a bespoke box to celebrate the roll out of #TheSignatureCollection of burgers #ad pic.twitter.com/aqno3dYF0p

— Julien Macdonald (@JulienMacdonald) August 23, 2017
McDonald's to close down over 100 stores
In the middle of these new releases, the fast food chain giant is reportedly closing down more than 100 stores in its location in India. NDTV recently reported that McDonald's is shutting down 169 outlets in North India and East India, because of certain franchise issues.
There were disputes on the agreement between the Connaught Plaza Restaurants Ltd and McDonald's India Private Ltd. As a result, the franchise deal between the two was terminated, the report added. The announcement dismayed loyal fans of the fast food chain in the region, who have relied on McDonald's for their rush-hour food orders. The Indian arm of the restaurant is currently looking for a new partner.